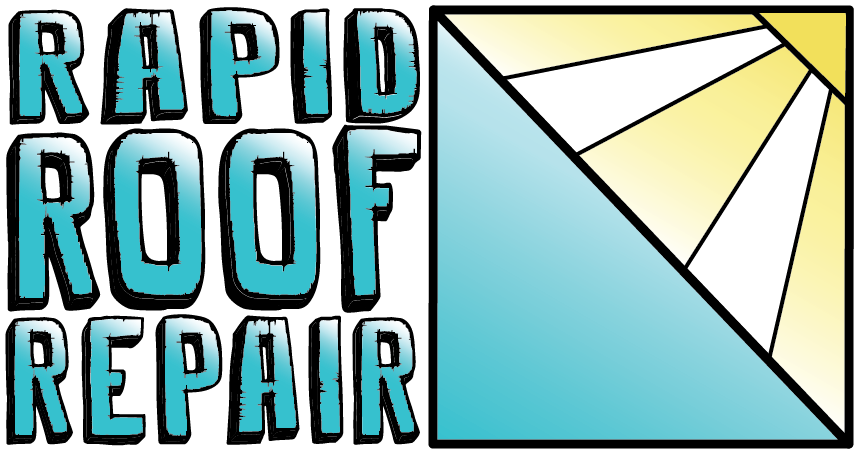 Rapid Roof Repair is a Veteran owned and operated roofing company offering a variety of roofing services to meet the growing needs of DFW
Need your leaking Roof Fixed? A leaky roof can cause considerable damage to your home if isn't fixed quickly. Call the experts at Rapid Roof Replacement and let us identify and fix any problems you are having before they lead to disaster.
Looking for a commercial roofing contractor? If you've been looking for the best industrial roofing contractors in the Dallas area, then look no further!
Is it time to have your roof replaced? Again We are licensed roofing contractors serving residential and commercial customers in the city for over 10 years.
Roofing Replacement Company Garland Tx
The Rapid Roof Repair Company Garland Tx
Welcome to Rapid Roof Repair. We are locally owned, licensed and insured roofing professionals dedicated to providing the Garland, McKinney, Plano and Frisco Area residents with quality work at an affordable price. We specialize in handling all of your roof repair needs. We provide residents with free estimates, and emergency roof repair services. If you are on a budget, we provide quality roof repairs at an affordable price.
Our Rapid Roofing Services includes :
Roofing Repair & Replacement Contractors
Roofing Repair & Replacement Contractors In Garland Texas
Selecting the right Roofing Contractor to work on your home is a big decision. You want to be sure that the Roofing Contractor you hire can do the work proposed, will take care of your home in the process, and will maintain an adequate level of attention to your project.
Here is a 10 point check list for you to consider:
Get additional estimates if you feel that you are not completely comfortable (it wont hurt our feelings)

Make your selection based on value versus cost. Saving a few hundred dollars to inadequately treat the problem will be more expensive in the long run.

Is the contractor licensed and registered?

Does the contractor have appropriate insurance to do business and to protect your interests.

Do you have a detailed proposal and scope of work? Be sure that the specifications of the equipment being proposed are outlined in detail.

What is covered by the manufacturer's warranty? What is covered by the contractor?

Make sure that the Allen Roofing Contractor will obtain all necessary permits and project inspections.

Verify the contractors references.

Make sure you have an understanding of the time table and projected completion date.

Do you know who your point of contact will be for the work?

Call us today! 

We will be happy to answer any of your questions!
Our Service Areas: Richardson , McKinney , Plano, and Allen
Insurance Claims
Hail, wind and storm damage are considered an insurance loss on your homeowner's policy. Most insurance companies will pay the entire cost, less your deductible, for replacing the roof if it is damaged. The claim is also considered a natural disaster and does not count against you for future rate increases. Rapid Roof Repair specializes in accident and weather related damage repair and replacement; including exterior roofing, gutters, siding, widows; and interior painting, sheetrock, ceiling texture, flooring, and carpet cleaning. We will help you deal with your insurance company and meet with your insurance adjuster if requested. Our involvement prevents you from getting stuck with a settlement that won't cover your costs, or even worse, getting denied. With Rapid Roof Repair you pay no out-of-pocket expense other than your insurance deductible. We agree to accept what your insurance company will pay for the claim, including your deductible, and ensure the highest quality repair or replacement.  You may also benefit from upgrades that we typically offer as signing incentives, such as upgrading the customer from 3-tab shingles to architectural shingles at no additional charge. Our company is also the most credentialed roofing contractors, and our employees are trained to the highest standards.
Our Process
First, we ask that you provide us with a copy of your insurance adjusters summary report so we can review the scope of work and check all measurements to ensure all damage is fairly evaluated and reported accurately
Second, we match our contract to the work specified in the insurance adjusters summary report, including any supplements that may need to be added if the insurance adjuster missed something.
Third, we fax the signed contract to the insurance company.
Fourth, if there is a mortgage on the home, the mortgage company's name will most likely be on the check along with yours. Most likely there will be several forms to be filled out and notarized.
Insurance Claims – FAQ
How do I know if I hail damage? My roof isn't leaking.
In a hailstorm, most hail that hits your roof and house may be too small to cause any damage. However, a percentage of the hail may be large or irregularly shaped, which can cause severe damage that may not be readily apparent and may not start to leaking for some time. It's best to have your roof inspected by a state licensed roofing contractor to determine if you need to file an insurance claim and have an insurance adjuster assess the total amount of damage incurred.
The insurance company withheld depreciation on my roof. Will I get that money?
Yes. Most all home owners policies cover full replacement value. The first check the insurance company gives you is the Actual Value (AV); what the roof is worth today with it's useful remaining life. The money that was withheld is call the depreciation, or technically, the Replacement Value (RV) and will be paid to you when the work is completed or most times upon the submission of a signed contract with a licensed contractor for the work specified in the insurance adjusters summary report.
Why did the insurance company withhold depreciation?
There are two reasons that the insurance companies hold some money back. The first reason is to make sure that you get the work done. Past experience has shown them that, if they give the customer all the money up front, many people end up spending it on something else. The second reason is that they wish to make sure that you pay your full deductible. The insurance companies reason that, if you are given all the money to begin with, many people would naturally try to find a contractor who would perform the job for the dollar amount in hand. By holding a retainage amount, they can adjust the amount of the final payout based on the roofing contractor's invoice, thus assuring that the customer does pay the deductible.
How can I avoid paying the deductible?
Legally, you can't. Of course, a roofer in collusion with a homeowner can submit falsified invoices. However, doing so is insurance fraud. Please don't ask us to do this.
On my paperwork, it looks like my insurance company has already deducted my deductible from the check they sent me?
When most people look at their insurance paperwork they are confused, because they think the insurance company deducted their deductible from the money the insurance company has sent them. However, the deductible is the amount that the homeowner is responsible for paying directly to the contractor. The insurance company subtracts the home owners deductible amount on the paperwork from the total amount the insurance company allows for the claim, since the homeowner will pay their deductible directly to the contractor. The balance after subtracting what the homeowner will pay directly to the contractor as a deductible, is the total amount the insurance company will actually pay for the claim.
The insurance is only paying for part of my roof, and my neighbor's insurance company paid for their entire roof; why is my insurance company only paying for part of my roof?
No two houses receive the same amount of damage in a storm. Your neighbor may have sustained extensive damage, and you may have received none. The insurance company will only pay for the actual damages incurred. If the entire roof was not damaged, unfortunately the insurance company cannot pay for the whole roof. However, if is it border line, it always helps to have your roofing contractor inspect the roof with your insurance adjuster to accurately assess all damage to the roof. Sometimes insurance adjusters may not be able to see all the damage if they're not able to walk on a step roof and photograph certain areas. Rapid Roof Repair ensures a helpful presence to look out for your best interest and assist the insurance adjuster if needed with damage assessment, photographs, and measurements.
Should I get several estimates?
It is always prudent to get more than one estimate. However, when insurance is paying for the work, the dollar amount of the estimate is not very important as long as it is equal to or less than the insurance company estimate. In all such cases, with Rapid Roof Repair, you will only be paying your deductible, so your cost with us will be what the insurance company pays, plus your deductible. Therefore, your decision should be based on going with the contractor that you feel most comfortable with and whom you feel will perform the best job.
What if your estimate is greater than the insurance company's estimate?
Usually this is because of something the insurance adjuster missed in the scope of work to be completed. We can almost always work something out with the insurance company. We will submit what is called a "supplement" with documentation in the form of pictures, measurements and paperwork. The insurance company will review the supplement and upon approval, send a check for the additional monies needed to make the repairs.
YOU'VE FOUND YOUR ROOFING CONTRACTOR!
Our longstanding work ethic and customer service has earned us the trust of homeowners, multi-family buildings, commercial properties and businesses alike throughout the Dallas/Ft Worth Metroplex.
Don't let fancy words trick you its very simple, weather its new construction or replacement, we bring the same level of excellence, craftsmanship and attention to detail. Our commitment to you is that our quality ensures that the right roof, and that the end result is a property protected against the relentless elements, virtually maintenance-free and aesthetically pleasing.
WHEN YOU HAVE ENOUGH EXPERIENCE, ITS AN
Extremely impressed with Rapid Roof Repair, all aspects of the work done and with the personnel that we dealt with. Wayne was great with explaining what the problem was and explaining what needed to be done. He also checked for any leaks to make sure the problem was taken care of before he left.
I was very impressed with the careful, detailed and skilled work Luke performed. He fixed some missing wood trim pieces and painted them to match, no extra charge. My roof was completely replaced in two days and it is beautiful!
Very professional operation, from the original price quotation to the final completion on the roof. They answered all our questions and kept us up-to-date as the work progressed. The roofing crew was friendly and showed up on time and completed the job within the time frame originally quoted.
WE CURRENTLY OFFER THE FOLLOWING SERVICES
Our project managers at Rapid Roof Replacement can complete your entire project and specialize in commercial roof repair and installation, as well as all types of residential roofing, including specialty roofing systems such as exotic metal, concrete and clay tile, and even slate.
About Garland
(To read more than the information below, please click thru https://en.wikipedia.org/wiki/Garland,_Texas )
Garland is a city in the U.S. state of Texas. It is a large city located east of Dallas and is a part of the Dallas–Fort Worth metroplex. It is located almost entirely within Dallas County, except a small portion located in Collin and Rockwall Counties.[5][6] As of the 2010 census, the city had a population of 226,876, making it the 87th-most populous city in the United States of America and the 12th-most populous city in the state of Texas. Garland is second only to the City of Dallas in Dallas County by population and has easy access to downtown Dallas via public transportation including two Dart Blue line stations and buses.
Neighborhoods and historical communities
Buckingham North
Duck Creek
Centerville
Eastern Hills
Embree
Firewheel
Oaks
Rose Hill
Spring Park
Travis College Hill Addition[22]
Valley Creek
Climate
Garland is part of the humid subtropical region. The average warmest month is July, with the highest recorded temperature being 111 °F (44 °C) in 2000. On average, the coolest month is January, with the lowest recorded temperature was −3 °F (−19 °C) in 1989. The maximum average precipitation occurs in May.
Demographics
Historical population
Census Pop. %±
1890 478 —
1900 819 71.3%
1910 804 −1.8%
1920 1,421 76.7%
1930 1,584 11.5%
1940 2,233 41.0%
1950 10,571 373.4%
1960 38,501 264.2%
1970 81,437 111.5%
1980 138,857 70.5%
1990 180,650 30.1%
2000 215,768 19.4%
2010 226,876 5.1%
Est. 2016 234,943 [23] 3.6%
U.S. Decennial Census
Texas Almanac: 1850–2000
As of the 2010 census, 226,876 people, 75,696 households, and 56,272 families resided in the city. The population density was 3,973.3 people per square mile (1,534.1/km²). The 80,834 housing units averaged 1,415.7 per square mile (546.5/km²). The racial makeup of the city was 57.5% White, 14.5% African American, 0.8% Native American, 9.4% Asian, 0.04% Pacific Islander, 14.4% some other race, and 3.3% from two or more races. Hispanics or Latinos of any race were 37.8% of the population.[24] Non-Hispanic Whites were 36.7% of the population,[25] down from 86.5% in 1980.[26]Of the 75,696 households in 2010, 36.9% had children under the age of 18 living with them, 52.0% were headed by married couples living together, 16.1% had a female householder with no husband present, and 25.7% were not families. About 20.8% of all households were made up of individuals, and 6.5% had someone living alone who was 65 years of age or older. The average household size was 2.99, and the average family size was 3.48.[24]In the city, the population was distributed as 28.5% under the age of 18, 9.6% from 18 to 24, 28.0% from 25 to 44, 24.7% from 45 to 64, and 9.2% who were 65 years of age or older. The median age was 33.7 years. For every 100 females, there were 96.1 males. For every 100 females age 18 and over, there were 92.6 males.[24]According to the Census Bureau's 2007–2011 American Community Survey, the median income for a household in the city was $52,441, and for a family was $57,293. Males had a median income of $36,041 versus $33,950 for females. The per capita income for the city was $20,000. About 11.1% of families and 14.5% of the population were below the poverty line, including 21.7% of those under age 18 and 7.3% of those age 65 or over.[27]Vietnamese Americans
As of 2000, 12% of the foreign-born population of Garland originated from Vietnam. Two strip-style shopping malls along Walnut Street cater to Vietnamese people, and a community center as of 2009 hosts first-generation Vietnamese immigrants.[28] According to the 2010 Census, Garland has the 16th largest number of Vietnamese Americans in the United States.
Economy
In the late 1930s, the Craddock food company, which manufactured pickles, moved to town. In 1937, the KRLD (Dallas) radio tower was constructed in Garland. During World War II, several aircraft plants operated in the Garland area. After the war, Kraft Foods bought the Continental Motors Plant to retool for its manufacture. The Kraft Foods plant still operates to this day. As a station on two railroads, Garland was a major onion-shipping point in the 1940s.[2]Resistol Hats in Garland is a notable manufacturer of premium hats, many of which have been worn by or given to notable figures around the world. The company has long been an important part of Garland's manufacturing base.[29]The company was founded by E.R. Byer and Harry Rolnick, who established Byer-Rolnick in Dallas in 1927. At the time, the company produced men's felt hats. The company used the name "Resistol Hats" to indicate that the hats could "resist-all" weather conditions. Some accounts contend the name was given because the headbands in the company's hats were more resistant to scalp oil.[30]The growing firm needed to expand. In 1938, it moved to a larger facility in Garland, where Resistol hats continue to be manufactured today. For decades, residents surrounding the hat factory could set their clocks to its whistle.[30]In the early 1980s, Garland had one of the lowest poverty rates of cities in the country. In 1990, it had a population of 180,650 and 2,227 businesses, making it Dallas County's second-largest city and the tenth-largest in the state. Today, Garland had a variety of industries, including electronics, steel fabrication, oilfield equipment, aluminum die casting, hat manufacture, dairy products, and food processors.[2]Top employers
The new 5th Street Crossing mixed-use transit-oriented development
According to the City of Garland's Economic Development Partnership website,[31] the top employers in the city are:
# Employer # of Employees
1 Garland ISD 7,425
2 City of Garland 2,000
3 Baylor Medical Center 857
4 Kraft Foods 796
5 US Food Service 520
6 Atlas Copco 460
7 SilverLine Window 425
8 Hatco (Resistol) 390
9 L3-Communication 350
10 Arrow Fabricated Tubing 340
Other companies that maintain a large presence in the city are Kraft, Mapei (enlarged in 2009),[32] General Dynamics, Sherwin Williams, Ecolab, Plastipak, Massimo Motor, KARLEE and Valspar.
Companies with Corporate Headquarters: Massimo Motors, KARLEE, El Rancho Supermarket, Micropac Industries Garrett Metal Detectors, Resistol, and 1000Bulbs.com.
Companies with North American Headquarters in Garland include: Atlas Copco and Nutri Biotech.
Points of interest
The Patty Granville Arts Center
Entertainment
The Granville Arts Center is a complex owned and operated by the city. Included within the complex are two elegant proscenium theatres which seat 720 and 200, respectively. Also included as part of the complex is the Plaza Theatre, which has seating for 350. The Atrium at the Granville Arts Center is a 6,500-square-foot (600 m2) ballroom encased in glass on two sides and opening onto an elegant outdoor courtyard. The Atrium provides civic, community and commercial organizations the opportunity to house banquets, receptions, trade shows, and conventions.[33]
The Plaza Theater[34]
Pace House[35]
Nickelrama Arcade[36]
Historic places
The Garland Landmark Museum is housed in the former 1901 Santa Fe depot. Inside are historical artifacts and documents representing the period from 1850 to the present.[37]
Historic Downtown Garland[38]
Travis College Hill Historic District, a residential neighborhood in downtown Garland, was the first site ever in Garland history added to the National Register of Historic Places, administered by the U.S. Department of the Interior through its National Park Service. Two months later, the downtown Square and surrounding buildings became the second site in Garland added to the prestigious listing. Travis College Hill consists of 12 homes whose period of significance is 1913 to 1960. Travis College Hill was platted in January 1913 by. developer R.O. Travis.
Libraries
The Nicholson Memorial Library System's Central Library in July 2015
On May 9, 1927, a tornado destroyed much of the city and killed 17 people, including a former mayor, S. E. Nicholson. Six years later, the Nicholson Memorial Library opened in his honor.[2]The Nicholson Memorial Library System is also the Major Resource Center, or headquarters, of the Northeast Texas Library System (NETLS). NETLS serves a 33-county area that includes 105 member libraries. The NETLS headquarters and offices have been housed in NMLS' Central Library since 1983.[39]Parks and recreation
Garland includes over 2,880 acres (1,170 ha) of park land, six recreation centers, and 60 parks.[40][41]Government
List of mayors of Garland, Texas
The city of Garland is a voluntary member of the North Central Texas Council of Governments association, the purpose of which is to coordinate individual and collective local governments and facilitate regional solutions, eliminate unnecessary duplication, and enable joint decisions.
The Parkland Health & Hospital System (Dallas County Hospital District) operates the Garland Health Center.[47]The Texas Department of Public Safety (DPS) operates the Region I office in Garland.[48]The Texas Department of Criminal Justice (TDCJ) operates the Dallas II District Parole Offices in Garland.[49]The United States Postal Service operates the Garland,[50] Kingsley,[51] and North Garland post offices.[52]Education
Primary and secondary schools
The more than 100-year-old Garland High School: This lineart graphic displays the historic front of the high school that faces South Garland Ave in the Downtown Garland District.
Most of Garland is in the Garland Independent School District (GISD). Parts of Garland extend into other districts, including the Dallas, Mesquite, and Richardson Independent School Districts.
The GISD does not have school zoning, so GISD residents may apply to any GISD school.
The GISD portion of Garland is served by several high schools. Garland High School is home to the district's international baccalaureate program. North Garland High School is the math, science and technology magnet. Lakeview Centennial High School is GISD's "College and Career" magnet school. South Garland High School is known within the community for its vocational cosmetology program. Other GISD high schools include Naaman Forest, Rowlett, and Sachse High Schools.
The Mesquite ISD portion of Garland is served by Price Elementary School, Vanston Middle School, and North Mesquite High School.
The Richardson ISD portion is served by O. Henry Elementary School, Liberty Junior High School, and Berkner High School, which are in the western portion of Garland.
As of November 2006, the GISD had 52,391 students and 3,236 teachers, for an average ratio of 16.2 students per teacher.[53] The 2006 GISD property tax rate was $1.5449 per hundred dollars of assessed property value.[54]For a private Christian school option, hundreds of families have chosen for their children to attend Garland Christian Academy, which was founded in 1972. The city also has a PreK-12 Islamic school, Brighter Horizons Academy.
Colleges and universities
Richland College Garland Campus in July 2015
An article by Richland College states that, "Richland College officially opened its Garland Campus on June 30, 2009. The campus, located on the corner of Walnut and Glenbrook, serves as a location for area companies, organizations, and individuals. Currently, the campus offers courses and training for Management Skills, Business Productivity Skills, Language Training, Manufacturing/Construction Skills, and Computer/IT Training. This remote campus also provides a separate lease space currently used by the Garland Chamber of Commerce."[55]Garland is also the home of Amberton University, a fully accredited private university with both undergraduate and graduate degree programs. Amberton University was formerly known as Amber University and previously known as Abilene Christian University at Dallas.
Infrastructure
Transportation
Major highways
I-30 (TX).svg Interstate 30
I-635 (TX).svg Interstate 635
Texas 66.svg Texas State Highway 66
Texas 78.svg Texas State Highway 78
Toll Texas PGBT new.svg President George Bush Turnpike(toll)
Belt Line Loop (some parts are named as First Street and Broadway Blvd)
Trains
A Kansas City Southern track runs parallel to State Highway 78 (Garland Road and Lavon Drive), coming out of Dallas and heading all the way through the other side of Garland towards Wylie. There is also a Dallas, Garland and Northeastern Railroad line serving industries around the city.
Light rail
DART: Blue Line
Forest/Jupiter station
Downtown Garland station
Air
The city of Garland owns the Garland/DFW Heloplex.[56] The facility was the first municipal heliport in Texas when it opened in November 1989.[57] Located at 2559 S. Jupiter Road, the heliport is operated by SKY Helicopters Inc.,[58] which was initially awarded a lease of the facility in January 1993.[59]Utilities
The city of Garland operates the city's water system and waste services. Electricity for about 85% of Garland is provided by the city's municipal utility, Garland Power and Light (GP&L). Electricity for the other 15% was formerly provided by TXU, but is now supplied by multiple companies after deregulation of the Texas electricity market.
Water and wastewater utilities
Garland is an original member city of the North Texas Municipal Water District (NTMWD). The vision of the city fathers in the early 1940s resulted in Garland and its companion member cities benefitting from reliable, high quality, affordable water from the water district's many reservoirs.
The effluent from Garland's wastewater treatment plant flows through a NTMWD man-made, 1,840-acre (7.4 km2) wetland. This provides a natural habitat for a wide variety of birds and reduces the sediment, nitrogen, and phosphorus contents of the water to a drinkable level. Through the use of selected aquatic plants, this environmentally friendly project will provide millions of gallons of reusable water and reduce the environmental impact.
Garland Power and Light
Garland Power and Light logo
Garland Power and Light (GP&L) was founded in 1923 to provide Garland residents not-for-profit public utility services, locally controlled by its citizens. GP&L provides services to over 69,000 customers, making it the fourth largest municipal utility in Texas and the 41st largest in the nation.
Garland Power and Light has three gas-fired generating plants, which combined have 640 megawatts of generation capacity. In addition, Garland partners with the Texas Municipal Power Agency which operates the 462-megawatt coal-fired Gibbons Creek Power Plant. Garland's electric distribution system has 1,007 mi (1,621 km) of overhead lines and 1,000 mi (1,600 km) of underground lines. Its transmission system consists of 23 substations and 133 mi (214 km) of transmission lines. Garland's peak load for 2007 was 483 megawatts, with annual operating revenues of nearly $238 million.[60]The two national indices are System Average Interruption Frequency Index SAIFI and System Average Interruption Duration Index SAIDI. SAIFI is the number of times power is lost, and SAIDI is the length of time the power is out. These standards compare the frequency and duration of power outages and the customers affected. Garland is one of the few power providers that post their SAIDA/SAIFI numbers.
In 2008, Garland was ranked #67 on CNN and Money magazine's list of the "Top 100 Places to Live".[7] As of 2014 the city was considered the 6th "Best City for Working Parents".[8] In 2014 Garland was ranked the 7th best City for saving money. This ranked Garland 2nd best in Texas.[9] In 2015, Garland was listed #17 overall and #5 best mid-sized city to purchase a home for "First-Time Home Buyers".[10] In 2015, Garland was labeled the 8th "Best Run City in America".[11] Move.org rated Garland as the "8th best city in America to raise a family".[12] In 2017 Garland was named the "2nd best City in Texas and 17th overall for jobs".[13] Smartasset ranked Garland as the "3rd best City for living the American Dream in 2017".[14] In 2018, Garland will have the "5th highest employment growth in the country".[15]