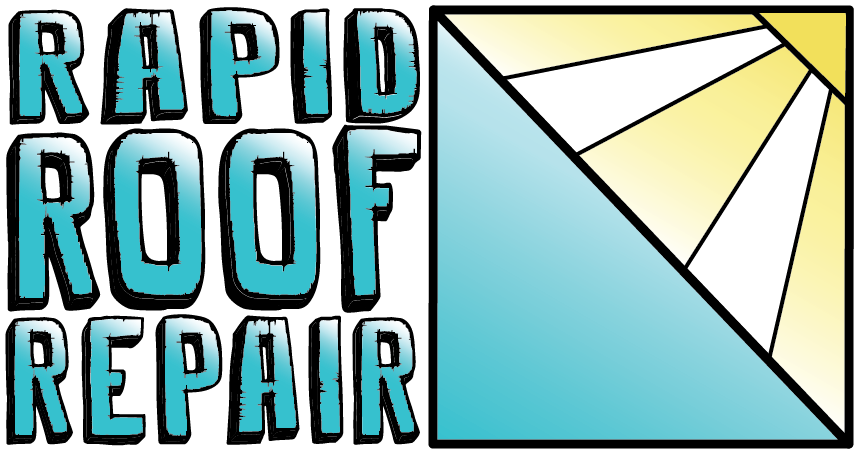 Rapid Roof Repair is a Veteran owned and operated roofing company offering a variety of roofing services to meet the growing needs of DFW
Make An Appointment Today! Call Us at (469) 925-0190
The
Rapid Roof Repair & Replacement

 Company
Need your leaking Roof Fixed? A leaky roof can cause considerable damage to your home if isn't fixed quickly. Call the experts at Rapid Roof Replacement and let us identify and fix any problems you are having before they lead to disaster.
Looking for a commercial roofing contractor? If you've been looking for the best industrial roofing contractors in the Dallas area, then look no further!
Is it time to have your roof replaced? Again We are licensed roofing contractors serving residential and commercial customers in the city for over 10 years.
Roofing Replacement Company Richardson Tx
The Rapid Roof Repair Company Richardson Tx
Welcome to Rapid Roof Repair. We are locally owned, licensed and insured roofing professionals dedicated to providing the Richardson, McKinney, Plano and Frisco Area residents with quality work at an affordable price. We specialize in handling all of your roof repair needs.
Our Rapid Roofing Services includes :
.
Roofing Repair & Replacement Contractors
Roofing Repair & Replacement Contractors In Richardson Texas
Selecting the right Roofing Contractor to work on your home is a big decision. You want to be sure that the Roofing Contractor you hire can do the work proposed, will take care of your home in the process, and will maintain an adequate level of attention to your project.
Here is a 10 point check list for you to consider:
Get additional estimates if you feel that you are not completely comfortable (it wont hurt our feelings)

Make your selection based on value versus cost. Saving a few hundred dollars to inadequately treat the problem will be more expensive in the long run.

Is the contractor licensed and registered?

Does the contractor have appropriate insurance to do business and to protect your interests.

Do you have a detailed proposal and scope of work? Be sure that the specifications of the equipment being proposed are outlined in detail.

What is covered by the manufacturer's warranty? What is covered by the contractor?

Make sure that the Allen Roofing Contractor will obtain all necessary permits and project inspections.

Verify the contractors references.

Make sure you have an understanding of the time table and projected completion date.

Do you know who your point of contact will be for the work?

Call us today! 

We will be happy to answer any of your questions!
Our Service Areas: Richardson , McKinney , Plano, Garland and Allen
Insurance Claims
Hail, wind and storm damage are considered an insurance loss on your homeowner's policy. Most insurance companies will pay the entire cost, less your deductible, for replacing the roof if it is damaged. The claim is also considered a natural disaster and does not count against you for future rate increases. Rapid Roof Repair specializes in accident and weather related damage repair and replacement; including exterior roofing, gutters, siding, widows; and interior painting, sheetrock, ceiling texture, flooring, and carpet cleaning. We will help you deal with your insurance company and meet with your insurance adjuster if requested. Our involvement prevents you from getting stuck with a settlement that won't cover your costs, or even worse, getting denied. With Rapid Roof Repair you pay no out-of-pocket expense other than your insurance deductible. We agree to accept what your insurance company will pay for the claim, including your deductible, and ensure the highest quality repair or replacement.  You may also benefit from upgrades that we typically offer as signing incentives, such as upgrading the customer from 3-tab shingles to architectural shingles at no additional charge. Our company is also the most credentialed roofing contractors, and our employees are trained to the highest standards.
Our Process
First, we ask that you provide us with a copy of your insurance adjusters summary report so we can review the scope of work and check all measurements to ensure all damage is fairly evaluated and reported accurately
Second, we match our contract to the work specified in the insurance adjusters summary report, including any supplements that may need to be added if the insurance adjuster missed something.
Third, we fax the signed contract to the insurance company.
Fourth, if there is a mortgage on the home, the mortgage company's name will most likely be on the check along with yours. Most likely there will be several forms to be filled out and notarized.
Insurance Claims – FAQ
How do I know if I hail damage? My roof isn't leaking.
In a hailstorm, most hail that hits your roof and house may be too small to cause any damage. However, a percentage of the hail may be large or irregularly shaped, which can cause severe damage that may not be readily apparent and may not start to leaking for some time. It's best to have your roof inspected by a state licensed roofing contractor to determine if you need to file an insurance claim and have an insurance adjuster assess the total amount of damage incurred.
The insurance company withheld depreciation on my roof. Will I get that money?
Yes. Most all home owners policies cover full replacement value. The first check the insurance company gives you is the Actual Value (AV); what the roof is worth today with it's useful remaining life. The money that was withheld is call the depreciation, or technically, the Replacement Value (RV) and will be paid to you when the work is completed or most times upon the submission of a signed contract with a licensed contractor for the work specified in the insurance adjusters summary report.
Why did the insurance company withhold depreciation?
There are two reasons that the insurance companies hold some money back. The first reason is to make sure that you get the work done. Past experience has shown them that, if they give the customer all the money up front, many people end up spending it on something else. The second reason is that they wish to make sure that you pay your full deductible. The insurance companies reason that, if you are given all the money to begin with, many people would naturally try to find a contractor who would perform the job for the dollar amount in hand. By holding a retainage amount, they can adjust the amount of the final payout based on the roofing contractor's invoice, thus assuring that the customer does pay the deductible.
How can I avoid paying the deductible?
Legally, you can't. Of course, a roofer in collusion with a homeowner can submit falsified invoices. However, doing so is insurance fraud. Please don't ask us to do this.
On my paperwork, it looks like my insurance company has already deducted my deductible from the check they sent me?
When most people look at their insurance paperwork they are confused, because they think the insurance company deducted their deductible from the money the insurance company has sent them. However, the deductible is the amount that the homeowner is responsible for paying directly to the contractor. The insurance company subtracts the home owners deductible amount on the paperwork from the total amount the insurance company allows for the claim, since the homeowner will pay their deductible directly to the contractor. The balance after subtracting what the homeowner will pay directly to the contractor as a deductible, is the total amount the insurance company will actually pay for the claim.
The insurance is only paying for part of my roof, and my neighbor's insurance company paid for their entire roof; why is my insurance company only paying for part of my roof?
No two houses receive the same amount of damage in a storm. Your neighbor may have sustained extensive damage, and you may have received none. The insurance company will only pay for the actual damages incurred. If the entire roof was not damaged, unfortunately the insurance company cannot pay for the whole roof. However, if is it border line, it always helps to have your roofing contractor inspect the roof with your insurance adjuster to accurately assess all damage to the roof. Sometimes insurance adjusters may not be able to see all the damage if they're not able to walk on a step roof and photograph certain areas. Rapid Roof Repair ensures a helpful presence to look out for your best interest and assist the insurance adjuster if needed with damage assessment, photographs, and measurements.
Should I get several estimates?
It is always prudent to get more than one estimate. However, when insurance is paying for the work, the dollar amount of the estimate is not very important as long as it is equal to or less than the insurance company estimate. In all such cases, with Rapid Roof Repair, you will only be paying your deductible, so your cost with us will be what the insurance company pays, plus your deductible. Therefore, your decision should be based on going with the contractor that you feel most comfortable with and whom you feel will perform the best job.
What if your estimate is greater than the insurance company's estimate?
Usually this is because of something the insurance adjuster missed in the scope of work to be completed. We can almost always work something out with the insurance company. We will submit what is called a "supplement" with documentation in the form of pictures, measurements and paperwork. The insurance company will review the supplement and upon approval, send a check for the additional monies needed to make the repairs.
YOU'VE FOUND YOUR ROOFING CONTRACTOR!
Our longstanding work ethic and customer service has earned us the trust of homeowners, multi-family buildings, commercial properties and businesses alike throughout the Dallas/Ft Worth Metroplex.
Don't let fancy words trick you its very simple, weather its new construction or replacement, we bring the same level of excellence, craftsmanship and attention to detail. Our commitment to you is that our quality ensures that the right roof, and that the end result is a property protected against the relentless elements, virtually maintenance-free and aesthetically pleasing.
WHEN YOU HAVE ENOUGH EXPERIENCE, ITS AN
Extremely impressed with Rapid Roof Repair, all aspects of the work done and with the personnel that we dealt with. Wayne was great with explaining what the problem was and explaining what needed to be done. He also checked for any leaks to make sure the problem was taken care of before he left.
I was very impressed with the careful, detailed and skilled work Luke performed. He fixed some missing wood trim pieces and painted them to match, no extra charge. My roof was completely replaced in two days and it is beautiful!
Very professional operation, from the original price quotation to the final completion on the roof. They answered all our questions and kept us up-to-date as the work progressed. The roofing crew was friendly and showed up on time and completed the job within the time frame originally quoted.
WE CURRENTLY OFFER THE FOLLOWING SERVICES
Our project managers at Rapid Roof Replacement can complete your entire project and specialize in commercial roof repair and installation, as well as all types of residential roofing, including specialty roofing systems such as exotic metal, concrete and clay tile, and even slate.
About Richardson
Some Interesting Facts you might find about the city of Richardson, you can read more here ( Richardson's City page) or learn more by visiting and reading more of the article posted below on https://en.wikipedia.org/wiki/Richardson,_Texas
Richardson is located at 32°57′56″N 96°42′57″W.[34]
According to the United States Census Bureau, the city has a total area of 28.6 square miles (74.2 km2), of which 28.6 square miles (74.0 km2) is land and 0.08 square miles (0.2 km2), or 0.32%, is water.[35]
Approximately two-thirds of the city is in Dallas County, with the northern third of the city in Collin County. Of the 28.6 square miles (74.2 km2) contained within the borders of the city of Richardson, 18.2 square miles (47 km2) lie in Dallas County; the other 9.2 square miles (24 km2) are in Collin County.
Climate
The climate in this area is characterized by hot, humid summers and generally mild to cool winters. According to the Köppen Climate Classification system, Richardson has a humid subtropical climate, abbreviated "Cfa" on climate maps.[36]
Economy and development
Despite declining economies in other parts of the United States, from 2005 to 2009 Richardson had substantial increases in its economy. The city's total assessed property value went up from $8.3 billion in 2005 to $14 billion in 2017. Sales tax collection went up from $21 million in 2005 to an estimated $32.9 million in 2017.
In December 2001, the Richardson City Council approved a development known as The Block (now Block 24) at the corner of Arapaho and Jupiter. It was the first vertical mixed-use development (ground floor retail, upper floor residential) in Richardson. By 2004, the Council had approved the city-initiated Spring Valley Station District zoning allowing/encouraging mixed-use development at the Spring Valley Station. Following the zoning change and The Block development, the city experienced a surge of mixed-use development, suburban infill and transit-oriented development, predominantly on the city's eastern side. The Venue is a 4-acre (16,000 m2) mixed-use development adjacent to Galatyn Park, a DART rail station. Eastside, a mixed-use, infill development, is at the midpoint of two rail stations, Arapaho Center and Galatyn Park. Eastside Phase 1 is located on the southern corner of Campbell Road and Central Expressway. It features 450 apartments by Post Properties, 90,000 square feet (8,400 m2) of retail and restaurant space and 35,000 square feet (3,300 m2) of office space in addition to an 11-story class A office building that was pre-existing on the development site. The first development for Eastside Phase 2 is nearing completion. It is a multi-family building called "The Mallory" and has 280 apartment units. It is at the southern tip of the property and you can see it from Central Expressway. The second part of Eastside Phase 2 had zoning amendment approved late 2016 that allows the owner to either develop the rest of the property as all apartments (508 units), rather than as a mix of apartments and office (230 units plus 30,000 square feet office). Brick Row, a $200 million mixed-use development, is located on the northwest corner of Spring Valley Road and Greenville Avenue, less than half of a mile east of Central Expressway. Brick Row borders the Spring Valley Station and will have at completion; 500 upscale apartments, 150 townhomes and up to 300 condominiums surrounding the historic natural McKamy Springs. The Shire is a mixed-use center of 6.5 acres (26,000 m2). The Shire II is an additional 10 acres (40,000 m2). The former Richardson Square Mall has been redeveloped into an outdoor retail center. Other retail centers have been re-developed or remodeled including Buckingham Place, Buckingham Square, Dal-Rich Towne Square, Richardson Village, II Creeks Plaza, Richardson Heights Shopping Center and Richardson Square.
The city has won many economic awards, including DBJ's 2006 "Best Real Estate Deal of the Year", International Economic Development Council's 2006 "Technology-Based Economic Development Award", and Texas Economic Development Council's 2007 "Texas Economic Excellence Award".[37]
Since 2008, both Standard & Poor's and Moody's have upgraded Richardson's credit rating to "AAA" from the previous rating of "AA+". At the time, Richardson was one of only four cities in the state of Texas and one of 88 cities in the nation with an "AAA" rating from Standard & Poor's. In 2015, the North Central Texas Council of Governments (NCTCOG) determined Richardson's daytime population to be 156,065 based on American Community Survey information.[38] The economy remains rooted in the telecommunication industry. However, Richardson's property tax base is deep and extends beyond its telecommunication roots to include other sectors including insurance, health care, technology and finance. The tax base is diverse with the 10 leading taxpayers accounting for 16.17% of total assessed value.
On March 1, 2014, the Richardson Fire Department will officially receive its Class 1 ISO rating. The Insurance Services Office (ISO) is "a leading supplier of statistical, underwriting and actuarial information for the property/casualty insurance industry", and its rating is used to measure the quality and effectiveness of fire protection in a community. At the time, Richardson was one of only 56 municipalities in the country to achieve this highest rating, which tends to reduce property/casualty insurance premiums.[39]
Shopping Center Revitalization
Richardson shopping centers are experiencing significant revitalization. Alamo Drafthouse opened its first DFW Metroplex location in the Richardson Heights Shopping Center at U.S. 75 and Belt Line Road in August 2013. Since then, several new businesses have opened in the center, including Cinnaholic-Gourmet Cinnamon Rolls, Haystack Burger & Barley, Taco Join, Krispy Kreme, Tasty Tails, Starbucks, Half Price Books and Skechers. In 2015, SPIN Neapolitan Pizza opened in Canyon Creek Plaza, just west of U.S. 75 and W. Campbell Road. The former Luby's Cafeteria site in the shopping center was reconstructed to include Torchy's Tacos, Tokyo Joe's and Snuffer's Restaurant & Bar. Nearby, the newly remodeled Campbell Way Center has added a Mattison Avenue Salon Suites & Spa, a Palapas Seafood Restaurant, and in the same area, a 38,500 square foot Gold's Gym is now open for business.
Galatyn Park Urban Center
Galatyn Park Urban Center was a catalyst project at the Galatyn Park DART station. Galatyn Park began as the product of an intensive public/private collaboration between the City of Richardson, Galatyn Park Corporation, Dallas Area Rapid Transit, the Texas Department of Transportation, John Q. Hammons/Marriott Hotels, and Nortel.
Planning for the Urban Center began with a collaborative design charrette in 1997 involving these same stakeholders. By 2001, a DART light rail station, the Central Expressway/Galatyn Parkway interchange, the 330-room Renaissance Hotel and Conference Center, a 2-acre public plaza, and the Charles W. Eisemann Center for the Performing Arts and Corporate Presentations had been completed.
Immediately east of the Urban Center is an 800,000 square-foot office campus. To the north lies an 8-acre wetland and woodland preserve. The wetland portion of the preserve was required as a mitigation measure for the development of the Galatyn Park area, but rather than simply meeting the basic functional requirement, the City chose to enhance the area by adding recreational, educational, and aesthetic features.
The Urban Center is also an activity node on the expanding regional network of multi-use trails that connects Richardson's neighborhoods and employment centers with neighboring cities. The Central Trail spans the city from north to south, connecting Plano to the north with Dallas to the south along the DART Red Line right-of-way, and providing links to other trail segments throughout Richardson.
The AMLI Galatyn Station mixed-use development, completed in 2008, is made up of almost 300 multi-family residential units and nearly 7,000 square feet of retail space. Galatyn Park is also home of the one million-square-foot headquarters for Blue Cross Blue Shield of Texas (BCBS), completed in early 2012.
Brick Row
Brick Row is located adjacent to the Spring Valley DART light rail station, east of the rail line. The development replaced an aging 337-unit garden-style apartment complex and 18 single-family dwellings with a mix of residential buildings (170 townhomes and 577 apartments), along with 16,000 square feet of ground floor retail space. Additional improvements included the enhancement of the Floyd Branch drainage corridor, which bisects Brick Row, and the incorporation of the historic McKamy Springs into a public park providing recreational opportunities for Brick Row residents and the general public. Brick Row's pedestrian environment includes wide sidewalks, street trees, and build-to lines (as opposed to setback requirements), which reinforce the interplay between structures and the people that use them. Two access points to the City's Central Trail are available along the western edge of the development.
The development and the underlying Spring Valley Station District Planned Development zoning earned a 2007 Celebrating Leadership in Design Excellence Award for "Public Planning and Policy" from the North Central Texas Council of Governments.[40]
Eastside
Eastside is a mixed-use, infill development located at the corner of Central Expressway and Campbell Road adjacent to the DART light rail corridor. Through the Central Trail, access is available to both the Galatyn Park and Arapaho Center stations. Until 2006, the initial 15-acre site was partially developed with a 211,000-square-foot office building and a multi-level parking structure surrounded by vacant property.
The first phase created an urban neighborhood, adding 436 multi-family units clustered around a public green space, a variety of restaurant and daily service uses and an employment center, all within a walkable environment. The pedestrian plaza that is the focal point for the development and the center of community activity connects to sidewalks and trails that facilitate easy movement within, around, and outside the community.
The second phase of the development began in 2016 and will add up to 788 additional units on a 13-acre site south of phase one. The first building with 280 units was nearing completion by June 2017.
CityLine
Emerging near US 75 and President George Bush Turnpike on one of the last remaining greenfield tracts in the City of Richardson, CityLine is a dynamic transit-oriented development comprising a regional employment center; thousands of urban-style homes; extensive retail, restaurant and entertainment options; and a diversity of recreational amenities. Companies located in CityLine include State Farm and Raytheon. CityLine is woven together by a network of walkable streets and multi-use trails. CityLine is organized as two distinct districts—a compact, walkable urban core of approximately 120 acres and a more conventionally suburban periphery, about 80 additional acres, that buttresses the urban center while accommodating a less dense transition to nearby single-family neighborhoods.
CityLine components already built or under construction within a five-minute walk of the DART station include: nearly 2 million square feet of office space; a 41,000-square-foot medical office building; over 115,000 square feet of retail and restaurant space; a 150-room hotel; over 2,000 urban apartment homes; and a 3.5-acre park and 2-acre civic plaza.
In addition, development that is completed or under construction within an eight to 10 minute walk to the DART station includes: 500 additional apartments; 32 single family detached homes; over 155,000 square feet of retail; over 1 million square feet of office; and a 6.5-acre civic open space.
Main Street/Downtown Redevelopment
A mixed-use development at the northeast corner of Central Expressway and Main Street was approved in January 2017. The 14.5-acre development will include residential, commercial and restaurant space. It is the first significant private sector development in the downtown area since the 2016 adoption of the Main Street/Central Expressway Form Based Code.
The project is bordered by Main Street on the south, Central Expressway on the west, Greer Street on the north and Interurban Street on the east. It includes the Chase Bank office building, which will undergo minor modifications under the development plan. All other existing structures on the property will be removed.
The Richardson City Council passed the Main Street/Central Expressway Form Based Code on October 2016, which established development standards and expanded the boundaries of the district, rezoning about 540 acres while making the area more walkable for pedestrians.[41]
Spring Creek Nature Area
In January 2015, the City of Richardson purchased almost 60 acres of land from Galatyn Properties Ltd., which consists of members of the Margaret Hunt Hill family. Acquiring the four parcels of land allowed the City to more than double the nature area's size.[42] The nature area now covers about 100 acres near US 75 and the President George Bush Turnpike.
The Spring Creek Nature Area includes its namesake Spring Creek plus a mix of trees and walking trails. The nature area has also become home to several of the city's Urban Naturalist walks each season. The park is located within easy walking distance of the CityLine mixed-use development, which is home to major State Farm and Raytheon office facilities, as well as thousands of residents. The City has completed the master planning stage for the expanded parcels of land, with the next step being the installation of a trail around the nature area's perimeter.
Restaurant Park
Restaurant Park is a restaurant development on the west side of U.S 75, south of Belt Line Road. The project is a key component of the City's reinvestment and redevelopment strategy for the West Spring Valley Corridor.
In 2012, the City purchased the Continental Inn, demolished the 1960s-era hotel and assembled adjoining properties to make way for the development of Restaurant Park.
Restaurant Park will feature up to seven restaurants with patio dining areas gathered around a central plaza that includes a large fountain area, numerous amenities, enhanced landscaping and a pedestrian portal at the back of the project to allow easy access for residents in the surrounding neighborhoods.[43]
Palisades Central
JP Partners, KBS Realty Advisors, and GE Capital joined together to begin development of a mixed-use project at the Palisades Town Central, an 80-acre development located on the west side of U.S. 75 across from the Galatyn Park DART rail station. The project includes single family homes, apartments, high-rise office buildings, (almost 500,000 square feet already existing), retail, restaurants, and a full service hotel built around a 4-acre park.
Northside at UTD
Dallas-based developer Wynne/Jackson Inc. and Balfour Beatty Campus Solutions partnered with The University of Texas at Dallas (UTD) to develop Northside, a mixed-use project located on the north end of the UTD campus. Phase one of the development, completed in the fall of 2016, includes a 313-bed mid-rise apartment and townhome project plus approximately 20,000 square feet of retail space on a 13-acre tract. Phase two of the development will break ground in the spring of 2017 and will include 275 units and about 7,000 square feet of retail space on a 13-acre tract. Zoning approved in 2016 allows for up to 2,000 multi-family units, approximately 519,000 square feet of office space, a hotel and ground floor retail on 51 acres (inclusive of Northside at UTD phase two). Northside at UTD is being developed on land owned by the university that is bisected by the Cotton Belt regional commuter rail line. The Cotton Belt UTD station will be centrally located in the heart of the Northside at UTD development.
2015 City Bond Program
In November 2015, citizens approved a new $115 million bond program. The 2015 program includes $67 million for public buildings, including a new Fire Station #3 and a new Public Safety Complex, $38.6 million for various street improvements, $2.2 million for various sidewalk replacements, and $7.2 million for various park improvements, including renovations to the Senior Center and an expansion of trails at the Spring Creek Nature Area.[44]
Late-2000s recession
In the overall economic downturn or the late-2000s recession, Richardson has not been affected as adversely as some other cities in the country, Texas or even the North Texas region. In June 2010 both Moody's and Standard and Poor's bond rating agencies reaffirmed the city's "AAA" rating, the highest assigned by either agency. Of the cities that maintain bond ratings, Richardson is in the top 3.1% in the state and the top 6.8% nationally.[9] Richardson has fully recovered from the tech downturn[clarification needed] of 2001-2003. The city has diversified its business base with financial service firms and has adopted a live-work-play approach to future mixed-use and transit-oriented developments. As of early 2011 local unemployment was still high by historical standards at just over 7%, but lower than the state and federal unemployment levels.[45] This is down from the unemployment rate of 8.4% in August 2010 according to figures collected by the NCTCOG[46]
Corporate headquarters
MetroPCS,[47] Fossil, Lennox International, Vent-A-Hood, Wingstop Restaurants,[48] id Software, VCE,[49] BlueCross BlueShield of Texas, RealPage, Fujitus Network Communications (U.S. Headquarters) and Samsung Mobile have their corporate headquarters in Richardson.
Major employers
According to the Richardson Economic Development Partnership's listing on Major Employers (last updated March 2017),[50] the top employers in the city are:
# Employer # of Employees
1 State Farm Insurance 8,000
2 AT&T Inc. 5,000
3 Blue Cross and Blue Shield of Texas 3,100
4 The University of Texas at Dallas 2,674
5 Richardson Independent School District 2,500
6 RealPage 2,100
7 GEICO 1,800
8 United Healthcare 1,700
9 Raytheon 1,700
10 Fujitsu Network Communications 1,500
Government
The city is located in North Central Texas and was originally incorporated in 1925, with the first Charter being adopted in 1956 and the latest revision made in November 2015. The community is a home rule city and has operated under the council–manager form of government since 1956.[51] Richardson voters simultaneously elect six Council members and a mayor to represent them every two years. All Council members and the mayor are elected at large, with four Council members representing each of the city's four districts. The City Council is elected for two-year terms on a nonpartisan basis.
The Charter requires that the City Council appoint a city manager to act as the chief administrative and executive officer. The city manager is not appointed for a fixed time and may be removed at the will and pleasure of the majority of the City Council. One of the responsibilities of the city manager is to appoint and remove department heads and conduct the general affairs of the municipal government in accordance with the policies of the City Council.
The City provides to its citizens a full range of services including police and fire protection, emergency ambulance service, water and sewer service, solid waste disposal, park and recreational activities, cultural events, and a library. In addition, the City provides planning for future land use, traffic control, building inspection, and community services and operates two 18-hole golf courses. The City also operates the Charles W. Eisemann Center for Performing Arts and Corporate Presentations, which is a multi-venue performing arts and presentation center.
The City of Richardson is a voluntary member of the North Central Texas Council of Governments (NCTCOG) association, the purpose of which is to coordinate individual and collective local governments and facilitate regional solutions, eliminate unnecessary duplication, and enable joint decisions.