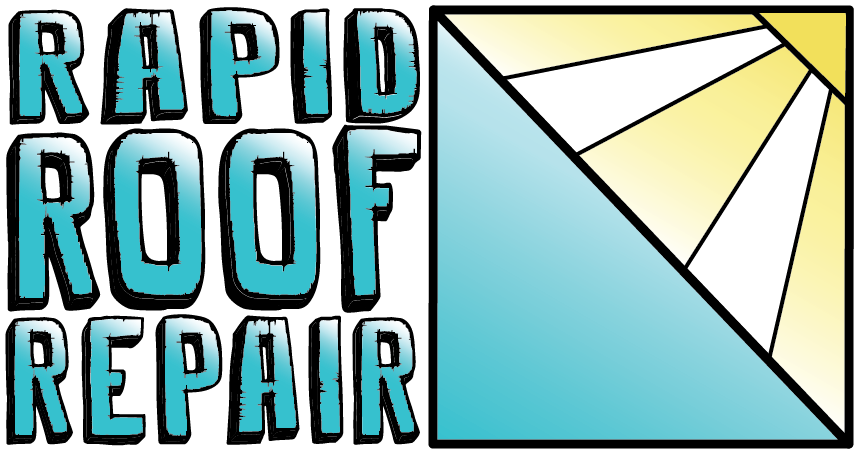 Rapid Roof Repair is a Veteran owned and operated roofing company offering a variety of roofing services to meet the growing needs of DFW
Make An Appointment Today! Call Us at (682) 231-8350
The
Rapid Roof Repair & Replacement

 Company
Need your leaking Roof Fixed? A leaky roof can cause considerable damage to your home if isn't fixed quickly. Call the experts at Rapid Roof Replacement and let us identify and fix any problems you are having before they lead to disaster.
Looking for a commercial roofing contractor? If you've been looking for the best industrial roofing contractors in the Dallas area, then look no further!
Is it time to have your roof replaced? Again We are licensed roofing contractors serving residential and commercial customers in the city for over 10 years.
A Roofing Replacement Company Fort Worth
The Rapid Roof Repair Company FT Worth Tx
Welcome to Rapid Roof Repair. We are locally owned, licensed and insured roofing professionals dedicated to providing the Ft Worth, Plano, McKinney and Frisco Area residents with quality work at an affordable price. We specialize in handling all of your roof repair needs.
We provide residents with free estimates, and emergency roof repair services. If you are on a budget, we provide quality roof repairs at an affordable price.
Our Rapid Roofing Services includes :
Roofing Repair & Replacement Contractors
Roofing Repair & Replacement Contractors In Fort Worth TX
Selecting the right Roofing Contractor to work on your home is a big decision. You want to be sure that the Roofing Contractor you hire can do the work proposed, will take care of your home in the process, and will maintain an adequate level of attention to your project.
Here is a 10 point check list for you to consider:
Get additional estimates if you feel that you are not completely comfortable (it wont hurt our feelings)

Make your selection based on value versus cost. Saving a few hundred dollars to inadequately treat the problem will be more expensive in the long run.

Is the contractor licensed and registered?

Does the contractor have appropriate insurance to do business and to protect your interests.

Do you have a detailed proposal and scope of work? Be sure that the specifications of the equipment being proposed are outlined in detail.

What is covered by the manufacturer's warranty? What is covered by the contractor?

Make sure that the Allen Roofing Contractor will obtain all necessary permits and project inspections.

Verify the contractors references.

Make sure you have an understanding of the time table and projected completion date.

Do you know who your point of contact will be for the work?

Call us today! 

We will be happy to answer any of your questions!
Our Service Areas: Richardson , McKinney , Plano, and Allen
Insurance Claims
Hail, wind and storm damage are considered an insurance loss on your homeowner's policy. Most insurance companies will pay the entire cost, less your deductible, for replacing the roof if it is damaged. The claim is also considered a natural disaster and does not count against you for future rate increases. Rapid Roof Repair specializes in accident and weather related damage repair and replacement; including exterior roofing, gutters, siding, widows; and interior painting, sheetrock, ceiling texture, flooring, and carpet cleaning. We will help you deal with your insurance company and meet with your insurance adjuster if requested. Our involvement prevents you from getting stuck with a settlement that won't cover your costs, or even worse, getting denied. With Rapid Roof Repair you pay no out-of-pocket expense other than your insurance deductible. We agree to accept what your insurance company will pay for the claim, including your deductible, and ensure the highest quality repair or replacement.  You may also benefit from upgrades that we typically offer as signing incentives, such as upgrading the customer from 3-tab shingles to architectural shingles at no additional charge. Our company is also the most credentialed roofing contractors, and our employees are trained to the highest standards.
Our Process
First, we ask that you provide us with a copy of your insurance adjusters summary report so we can review the scope of work and check all measurements to ensure all damage is fairly evaluated and reported accurately
Second, we match our contract to the work specified in the insurance adjusters summary report, including any supplements that may need to be added if the insurance adjuster missed something.
Third, we fax the signed contract to the insurance company.
Fourth, if there is a mortgage on the home, the mortgage company's name will most likely be on the check along with yours. Most likely there will be several forms to be filled out and notarized.
Insurance Claims – FAQ
How do I know if I hail damage? My roof isn't leaking.
In a hailstorm, most hail that hits your roof and house may be too small to cause any damage. However, a percentage of the hail may be large or irregularly shaped, which can cause severe damage that may not be readily apparent and may not start to leaking for some time. It's best to have your roof inspected by a state licensed roofing contractor to determine if you need to file an insurance claim and have an insurance adjuster assess the total amount of damage incurred.
The insurance company withheld depreciation on my roof. Will I get that money?
Yes. Most all home owners policies cover full replacement value. The first check the insurance company gives you is the Actual Value (AV); what the roof is worth today with it's useful remaining life. The money that was withheld is call the depreciation, or technically, the Replacement Value (RV) and will be paid to you when the work is completed or most times upon the submission of a signed contract with a licensed contractor for the work specified in the insurance adjusters summary report.
Why did the insurance company withhold depreciation?
There are two reasons that the insurance companies hold some money back. The first reason is to make sure that you get the work done. Past experience has shown them that, if they give the customer all the money up front, many people end up spending it on something else. The second reason is that they wish to make sure that you pay your full deductible. The insurance companies reason that, if you are given all the money to begin with, many people would naturally try to find a contractor who would perform the job for the dollar amount in hand. By holding a retainage amount, they can adjust the amount of the final payout based on the roofing contractor's invoice, thus assuring that the customer does pay the deductible.
How can I avoid paying the deductible?
Legally, you can't. Of course, a roofer in collusion with a homeowner can submit falsified invoices. However, doing so is insurance fraud. Please don't ask us to do this.
On my paperwork, it looks like my insurance company has already deducted my deductible from the check they sent me?
When most people look at their insurance paperwork they are confused, because they think the insurance company deducted their deductible from the money the insurance company has sent them. However, the deductible is the amount that the homeowner is responsible for paying directly to the contractor. The insurance company subtracts the home owners deductible amount on the paperwork from the total amount the insurance company allows for the claim, since the homeowner will pay their deductible directly to the contractor. The balance after subtracting what the homeowner will pay directly to the contractor as a deductible, is the total amount the insurance company will actually pay for the claim.
The insurance is only paying for part of my roof, and my neighbor's insurance company paid for their entire roof; why is my insurance company only paying for part of my roof?
No two houses receive the same amount of damage in a storm. Your neighbor may have sustained extensive damage, and you may have received none. The insurance company will only pay for the actual damages incurred. If the entire roof was not damaged, unfortunately the insurance company cannot pay for the whole roof. However, if is it border line, it always helps to have your roofing contractor inspect the roof with your insurance adjuster to accurately assess all damage to the roof. Sometimes insurance adjusters may not be able to see all the damage if they're not able to walk on a step roof and photograph certain areas. Rapid Roof Repair ensures a helpful presence to look out for your best interest and assist the insurance adjuster if needed with damage assessment, photographs, and measurements.
Should I get several estimates?
It is always prudent to get more than one estimate. However, when insurance is paying for the work, the dollar amount of the estimate is not very important as long as it is equal to or less than the insurance company estimate. In all such cases, with Rapid Roof Repair, you will only be paying your deductible, so your cost with us will be what the insurance company pays, plus your deductible. Therefore, your decision should be based on going with the contractor that you feel most comfortable with and whom you feel will perform the best job.
What if your estimate is greater than the insurance company's estimate?
Usually this is because of something the insurance adjuster missed in the scope of work to be completed. We can almost always work something out with the insurance company. We will submit what is called a "supplement" with documentation in the form of pictures, measurements and paperwork. The insurance company will review the supplement and upon approval, send a check for the additional monies needed to make the repairs.
YOU'VE FOUND YOUR ROOFING CONTRACTOR!
Our longstanding work ethic and customer service has earned us the trust of homeowners, multi-family buildings, commercial properties and businesses alike throughout the Dallas/Ft Worth Metroplex.
Don't let fancy words trick you its very simple, weather its new construction or replacement, we bring the same level of excellence, craftsmanship and attention to detail. Our commitment to you is that our quality ensures that the right roof, and that the end result is a property protected against the relentless elements, virtually maintenance-free and aesthetically pleasing.
WHEN YOU HAVE ENOUGH EXPERIENCE, ITS AN
Extremely impressed with Rapid Roof Repair, all aspects of the work done and with the personnel that we dealt with. Wayne was great with explaining what the problem was and explaining what needed to be done. He also checked for any leaks to make sure the problem was taken care of before he left.
I was very impressed with the careful, detailed and skilled work Luke performed. He fixed some missing wood trim pieces and painted them to match, no extra charge. My roof was completely replaced in two days and it is beautiful!
Very professional operation, from the original price quotation to the final completion on the roof. They answered all our questions and kept us up-to-date as the work progressed. The roofing crew was friendly and showed up on time and completed the job within the time frame originally quoted.
WE CURRENTLY OFFER THE FOLLOWING SERVICES
Our project managers at Rapid Roof Replacement can complete your entire project and specialize in commercial roof repair and installation, as well as all types of residential roofing, including specialty roofing systems such as exotic metal, concrete and clay tile, and even slate.
About Ft Worth
If you are looking to read more about Ft Worth visit the following link and read more about the city : (  "Fort Worth, Texas – Wikipedia." https://en.wikipedia.org/wiki/Fort_Worth,_Texas. Accessed 14 Mar. 2018.)
Fort Worth is a city in North Central Texas. In the late 19th century, it became an important trading post for cowboys at the end of the Chisholm Trail. Today, it's a modern city, with international art institutions like the Kimbell Art Museum. The Fort Worth Stockyards are home to rodeos, and the National Cowgirl Museum and Hall of Fame honors pioneers.
Elevation: 653′
Population: 854,113 (2016)
Area code: Area codes 682 and 817
Colleges and Universities: Texas Christian University, Tarrant County College, University of North Texas Health Science Center, Texas Wesleyan University, Texas A&M University School of Law, Southwestern Baptist Theological Seminary, Brite Divinity School, Everest College-Fort Worth South, Remington College, Fort Worth, The Art Institute of Fort Worth, College of Saints John Fisher & Thomas More, Everest College-Fort Worth, Westwood College, Fort Worth, Career Centers of Texas-Ft Worth, Brightwood College in Fort Worth, International Renowned Beauty Academy, The College of Health Care Professions, Ogle School of Hair Design, Fort Worth Beauty School
Did you know: Fort Worth is the fifth-most-populous city in Texas (833,319)
Fort Worth is the 16th-largest city in the United States and the fifth-largest city in the state of Texas.[6] The city is located in North Central Texas. It is the county seat of Tarrant County, covering nearly 350 square miles (910 km2) into three other counties; Denton, Parker and Wise. According to the 2016 census estimates, Fort Worth's population is 854,113.[4] The city is the second-largest in the Dallas–Fort Worth–Arlington metropolitan area (the "DFW Metroplex").
The city was established in 1849 as an Army outpost on a bluff overlooking the Trinity River. Today, Fort Worth still embraces its Western heritage and traditional architecture and design.[7][8] USS Fort Worth (LCS-3) is the first ship of the United States Navy named after the city.[9]Fort Worth is home to the Van Cliburn International Piano Competition and several world-class museums designed by internationally known contemporary architects. The Kimbell Art Museum, considered to have one of the best collections in Texas, is housed in what is widely regarded as one of the state's foremost works of modern architecture, designed by Louis Kahn with an addition by Renzo Piano. Also of note is the Modern Art Museum of Fort Worth, designed by Tadao Ando. The Amon Carter Museum of American Art, designed by Philip Johnson, houses one of the world's most extensive collections of American art. The Sid Richardson Museum, redesigned by David M. Schwarz, has one of the most focused collections of Western art in the U.S., emphasizing Frederic Remington and Charles Russell.
The city is stimulated by several university communities: Texas Christian University, Texas Wesleyan, University of North Texas Health Science Center, and Texas A&M University School of Law, and many multinational corporations, including Bell Helicopter, Lockheed Martin, American Airlines, BNSF Railway, Pier 1 Imports, XTO Energy and Radio Shack.
Cityscape
See also: List of neighborhoods in Fort Worth, Texas
Architecture
Aerial view of Sundance Square in 2008
Downtown is mainly known for its Art Deco-style buildings. The Tarrant County Courthouse was created in the American Beaux Arts design, which was modeled after the Texas State Capitol building. Most of the structures around Sundance Square have preserved their early 20th-century façades. Downtown has a unique rustic architecture.
Natural gas wells
The city of Fort Worth contains over 1000 natural gas wells (December 2009 count) tapping the Barnett Shale. Each well site is a bare patch of gravel 2–5 acres (8,100–20,200 m2) in size. As city ordinances permit them in all zoning categories, including residential, well sites can be found in a variety of locations. Some wells are surrounded by masonry fences, but most are secured by chain link.
[show]
Surrounding municipalities
Climate
Fort Worth has a humid subtropical climate according to the Köppen climate classification system[37] and is within USDA hardiness zone 8a. The hottest month of the year is July, when the average high temperature is 95 °F (35.0 °C), and overnight low temperatures average 72 °F (22.2 °C), giving an average temperature of 84 °F (28.9 °C).[38] The coldest month of the year is January, when the average high temperature is 55 °F (12.8 °C) and low temperatures average 31 °F (−0.6 °C).[38] The average temperature in January is 43 °F (6 °C).[38] The highest temperature ever recorded in Fort Worth is 113 °F (45.0 °C), on June 26, 1980, during the Great 1980 Heat Wave,[39] and June 27, 1980.[40] The coldest temperature ever recorded in Fort Worth was −8 °F (−22.2 °C) on February 12, 1899.[41] Because of its position in North Texas, Fort Worth is very susceptible to supercell thunderstorms, which produce large hail and can produce tornados.
The average annual precipitation for Fort Worth is 34.01 inches (863.9 mm).[38] The wettest month of the year is May, when an average of 4.58 inches (116.3 mm) of precipitation falls.[38] The driest month of the year is January, when only 1.70 inches (43.2 mm) of precipitation falls.[38] The driest calendar year since records began has been 1921 with 17.91 inches (454.9 mm) and the wettest 2015 with 62.61 inches (1,590.3 mm). The wettest calendar month has been April 1922 with 17.64 inches (448.1 mm), including 8.56 inches (217.4 mm) on April 25.
The average annual snowfall in Fort Worth is 2.6 inches (0.07 m).[42] The most snowfall in one month has been 13.5 inches (0.34 m) in February 1978, and the most in a season 17.6 inches (0.45 m) in 1977/1978.
The National Weather Service office which serves the Dallas-Fort Worth Metroplex is based in the northeastern part of Fort Worth.[43]
[hide]Climate data for Fort Worth, Texas
Month
Jan
Feb
Mar
Apr
May
Jun
Jul
Aug
Sep
Oct
Nov
Dec
Year
Record high °F (°C)
80
(27)
79
(26)
87
(31)
92
(33)
97
(36)
102
(39)
110
(43)
113
(45)
111
(44)
103
(39)
95
(35)
83
(28)
113
(45)
Average high °F (°C)
54.1
(12.3)
60.1
(15.6)
68.3
(20.2)
75.9
(24.4)
83.2
(28.4)
91.1
(32.8)
95.4
(35.2)
94.8
(34.9)
87.7
(30.9)
77.9
(25.5)
65.1
(18.4)
56.5
(13.6)
75.84
(24.35)
Daily mean °F (°C)
44.1
(6.7)
49.4
(9.7)
57.4
(14.1)
65.0
(18.3)
73.1
(22.8)
80.9
(27.2)
85.0
(29.4)
84.4
(29.1)
77.5
(25.3)
67.2
(19.6)
55.1
(12.8)
46.7
(8.2)
65.48
(18.6)
Average low °F (°C)
34.0
(1.1)
38.7
(3.7)
46.4
(8)
54.0
(12.2)
63.0
(17.2)
70.7
(21.5)
74.6
(23.7)
74.0
(23.3)
67.2
(19.6)
56.4
(13.6)
45.1
(7.3)
36.8
(2.7)
55.08
(12.83)
Record low °F (°C)
−7
(−22)
−5
(−21)
−2
(−19)
21
(−6)
32
(0)
43
(6)
52
(11)
59
(15)
31
(−1)
24
(−4)
−3
(−19)
−5
(−21)
−7
(−22)
Average precipitation inches (mm)
1.89
(48)
2.37
(60.2)
3.06
(77.7)
3.20
(81.3)
5.15
(130.8)
3.23
(82)
2.12
(53.8)
2.03
(51.6)
2.42
(61.5)
4.11
(104.4)
2.57
(65.3)
2.57
(65.3)
34.72
(881.9)
Average precipitation days
7.2
6.1
7.5
7.2
9.3
7.2
4.7
4.5
5.8
7.1
6.7
6.5
79.8
Source: National Climatic Data Center[44]
Demographics
Main article: People of Fort Worth
Historical population
Census
Pop.
%±
1880
6,663
—
1890
23,076
246.3%
1900
26,668
15.6%
1910
73,312
174.9%
1920
106,482
45.2%
1930
163,447
53.5%
1940
177,662
8.7%
1950
278,778
56.9%
1960
356,268
27.8%
1970
393,476
10.4%
1980
385,164
−2.1%
1990
447,619
16.2%
2000
534,697
19.5%
2010
741,206
38.6%
Est. 2016
854,113
[45]
15.2%
U.S. Decennial Census[46]
2013 Estimate[47][hide]Racial composition
2010[48]
1990[49]
1970[49]
1940[49]
White
61.6%
63.8%
79.4%
85.7%
—Non-Hispanic
41.7%
56.5%
72.0%[50]
n/a
Black or African American
18.9%
22.0%
19.9%
14.2%
Hispanic or Latino (of any race)
34.1%
19.5%
7.9%[50]
n/a
Asian
3.7%
2.0%
0.1%
–
Map of racial distribution in Fort Worth, 2010 U.S. Census. Each dot is 25 people: White, Black, Asian Hispanic, or Other (yellow)
According to the 2010 census, the racial composition of Fort Worth was:
White: 61.1% (non-Hispanic Whites: 41.7%)
Black or African American: 18.9%
Native American: 0.6%
Asian: 3.7% (1.0% Vietnamese, 0.6% Indian, 0.4% Laotian, 0.3% Filipino, 0.3% Korean, 0.3% Chinese, 0.1% Pakistani, 0.1% Burmese, 0.1% Cambodian, 0.1% Nepalese, 0.1% Thai, 0.1% Japanese)
Native Hawaiian and Other Pacific Islander: 0.1%
Two or more races: 3.1%
Hispanic or Latino (of any race): 34.1% (29.6% Mexican, 1.3% Salvadoran, 0.8% Puerto Rican, 0.6% Honduran, 0.4% Guatemalan, 0.2% Cuban)
As of the census of 2000, 534,694 people, 195,078 households, and 127,581 families resided in the city. The July 2004 census estimates have placed Fort Worth in the top 20 most populous cities (# 19) in the U.S. with the population at 604,538. Fort Worth is also in the top five cities with the largest numerical increase from July 1, 2003 to July 1, 2004, with 17,872 more people or a 3.1% increase.[51] The population density was 1,827.8 people per square mile (705.7/km²). There were 211,035 housing units at an average density of 721.4 per square mile (278.5/km²). The racial makeup of the city was 59.69% White, 20.26% Black or African American, 0.59% Native American, 2.64% Asian, 0.06% Pacific Islander, 14.05% from other races, and 2.72% from two or more races. About 29.81% of the population were Hispanics or Latinos of any race.
In 1970, the Census Bureau reported Fort Worth's population as 72% non-Hispanic White, 19.9% Black, and 7.9% Hispanic.[49]
Of the 195,078 households, 34.7% had children under the age of 18 living with them, 45.8% were married couples living together, 14.7% had a female householder with no husband present, and 34.6% were not families; 9,599 were unmarried partner households: 8,202 heterosexual, 676 same-sex male, and 721 same-sex female households. About 28.6% of all households were made up of individuals and 7.7% had someone living alone who was 65 years of age or older. The average household size was 2.67 and the average family size was 3.33.
In the city, the population was distributed as 28.3% under the age of 18, 11.3% from 18 to 24, 32.7% from 25 to 44, 18.2% from 45 to 64, and 9.6% who were 65 years of age or older. The median age was 31 years. For every 100 females, there were 97.3 males. For every 100 females age 18 and over, there were 94.5 males.
The median income for a household in the city was $37,074, and for a family was $42,939. Males had a median income of $31,663 versus $25,917 for females. The per capita income for the city was $18,800. About 12.7% of families and 15.9% of the population were below the poverty line, including 21.4% of those under age 18 and 11.7% of those age 65 or over.
Economy
Major companies based in Fort Worth include American Airlines Group (and subsidiaries American Airlines and Envoy Air), D. R. Horton, the John Peter Smith Hospital, Pier 1 Imports, RadioShack, and the BNSF Railway.
In 2013, Fort Worth-Arlington ranked 15th on Forbes' list of the Best Places for Business and Careers.[52]
In 2018 GE Transportation is relocating locomotive production from Erie, Pennsylvania to Fort Worth.
Top employers
According to the city's 2011 Comprehensive Annual Financial Report,[53] the top employers in the Fort Worth area are:
#
Employer
Number of
employees
1
Lockheed Martin Aeronautics
13,500
2
Naval Air Station Joint Reserve Base Fort Worth
11,400
3
Fort Worth Independent School District
10,100
4
American Airlines Group
6,500
5
City of Fort Worth
6,100
6
JPS Health Network
4,300
7
Harris Methodist Hospital
4,000
8
Bell Helicopter
3,800
9
Alcon
3,300
10
Cook Children's Health Care System
3,100
Culture
Building on its frontier western heritage and a history of strong local arts patronage, Fort Worth promotes itself as the "City of Cowboys and Culture".[54] Fort Worth has the world's first and largest indoor rodeo, world class museums, a calendar of festivals and a robust local arts scene.
Arts and sciences
Theatre
Bass Performance Hall, Casa Mañana, Stage West Theatre, Kids Who Care Inc., Jubilee Theater, Circle Theatre, Amphibian Stage Productions
Museums
Fort Worth Museum of Science and History is adjacent to the National Cowgirl Museum and Hall of Fame
American Airlines DC-3 NC21798 "Flagship Knoxville" on permanent Display at the CR Smith Museum
Kimbell Art Museum, Amon Carter Museum of American Art, Modern Art Museum of Fort Worth, Sid Richardson Museum, Fort Worth Museum of Science and History, National Cowgirl Museum and Hall of Fame, Military Museum of Fort Worth, Texas Civil War Museum, Texas Cowboy Hall of Fame, Fort Worth Stockyards Museum, Al and Ann Stohlman Museum, Lenora Rolla Heritage Center Museum, National Multicultural Western Heritage Museum, CR Smith Museum.
Music
Fort Worth Symphony Orchestra, Billy Bob's, Texas Ballet Theater, Van Cliburn International Piano Competition, Fort Worth Opera, Live Eclectic Music (Ridglea Theater[55])
The Academy of Western Artists, based in Gene Autry, Oklahoma presents its annual awards in Fort Worth in fields related to the American cowboy, including music, literature, and even chuckwagon cooking.[56]
Nature
The Fort Worth Zoo is home to over 5000 animals and has been named as a top zoo in the nation by Family Life magazine, the Los Angeles Times, and USA Today and one of the top zoos in the South by Southern Living Reader's Choice Awards; it has been ranked in the top 10 zoos in the United States.
The Fort Worth Botanic Garden and the Botanical Research Institute of Texas are also in the city. For those interested in hiking, birding, or canoeing, the Fort Worth Nature Center and Refuge in northwest Fort Worth is a 3621-acre preserved natural area designated by the Department of the Interior as a National Natural Landmark Site in 1980. Established in 1964 as the Greer Island Nature Center and Refuge, it celebrated its 50th anniversary in 2014. The Nature Center has small, genetically pure bison herd, a resident prairie dog town, and the prairie upon which they live. It is one of the largest urban parks of its type in the U.S.
Parks
Fort Worth has a total of 263 parks with 179 of those being neighborhood parks. The total acres of park land is 11,700.72 acres with the average being about 12.13 acres per park.[57]
There are two off-leash dog parks located in the city, ZBonz Dog Park and Fort Woof. Fort Woof was recognized by Dog Fancy Magazine as the No. 1 Dog Park in the Nation in 2006, and as City Voter's the Best Dog Park in the Metroplex in 2009. The park includes an agility course, water fountains, shaded shelters and waste stations.[58]
Sports and recreation
While much of Fort Worth's sports attention is focused on the Metroplex's professional sports teams, the city has its own athletic identity. The TCU Horned Frogs compete in NCAA Division I athletics, including the football team, consistently ranked in the top 25, and the baseball team, which has competed in the last six NCAA tournaments and 3 straight College World Series, coming within a win of making the College World Series finals in 2009 and 2016. The women's basketball team has competed in the last seven NCAA tournaments. Texas Wesleyan University competes in the NAIA, and won the 2006 NAIA Div. I Men's Basketball championship and three-time National Collegiate Table Tennis Association (NCTTA) team championships (2004–2006). Fort Worth is also home to the NCAA football Bell Helicopter Armed Forces Bowl, as well as four minor-league professional sports teams. One of these minor league teams, the Fort Worth Cats baseball team, was reborn in 2001. The original Cats were a very popular minor league team in Fort Worth from the 19th century (when they were called the Panthers) until 1960, when the team was merged into the Dallas Rangers.
TCU Horned Frogs
Main article: TCU Horned Frogs
The presence of Texas Christian University less than 5 miles (8 km) from downtown and national competitiveness in football, baseball, and men's and women's basketball have sustained TCU as an important part of Fort Worth's sports scene.
The Horned Frog football team produced two national championships in the 1930s and remained a strong competitor in the Southwest Conference into the 1960s before beginning a long period of underperformance. The revival of the TCU football program began under Coach Dennis Franchione with the success of running back LaDainian Tomlinson. Under Head Coach Gary Patterson, the Horned Frogs have developed into a perennial top-10 contender, and a Rose Bowl winner in 2011. Notable players include Sammy Baugh, Davey O'Brien, Bob Lilly, LaDainian Tomlinson, Jerry Hughes, and Andy Dalton. The Horned Frogs, along with their rivals and fellow non-AQ leaders the Boise State Broncos and University of Utah Utes, were deemed the quintessential "BCS Busters", having appeared in both the Fiesta and Rose Bowls. Their "BCS Buster" role ended in 2012 when they joined the Big 12 athletic conference in all sports. The Horned Frog football teams have one of the best winning percentages of any school in the Football Bowl Subdivision in recent years.
Colonial National Invitational Golf Tournament
Fort Worth hosts an important professional men's golf tournament every May at the Colonial Country Club. The Colonial Invitational Golf Tournament, now officially known as the Dean & DeLuca Invitational, is one of the more prestigious and historical events of the tour calendar. The Colonial Country Club was the home course of golfing legend Ben Hogan, who was from Fort Worth.
Professional sports teams
The Fort Worth Cats were a professional baseball team that played in the city and was founded in 2001, as part of the All-American Association. Their home venue was LaGrave Field. The team was disbanded when the league they played in, United League Baseball, formally ceased operation due to low attendance.
Fort Worth Vaqueros FC are a minor league soccer team[59] which began play in the summer of 2014. They are part of the National Premier Soccer League and play their home games at Martin Field.
NASCAR Stock Car Race at Texas Motor Speedway
Motor racing
Fort Worth is home to Texas Motor Speedway, also known as "The Great American Speedway". Texas Motor Speedway is a 1.5-mile quad-oval track located in the far northern part of the city in Denton County. The speedway opened in 1997, and currently hosts an IndyCar event and six NASCAR events among three major race weekends a year.[60][61]
Amateur sports-car racing in the greater Fort Worth area occurs mostly at two purpose-built tracks: Motorsport Ranch and Eagles Canyon Raceway. Sanctioning bodies include the Porsche Club of America, the National Auto Sports Association, and the Sports Car Club of America.
Cowtown Marathon
The annual Cowtown Marathon has been held every last weekend in February since 1978. The two-day activities include two 5Ks, a 10K, the half marathon, marathon, and ultra marathon. With just under 27,000 participants in 2013, the Cowtown is the largest multiple-distance event in Texas.
Government
City Hall in Fort Worth
Downtown U.S. Post Office in Fort Worth
City government
Fort Worth has a council-manager government, with elections held every two years for a mayor, elected at large, and eight council members, elected by district. The mayor is a voting member of the council and represents the city on ceremonial occasions. The council has the power to adopt municipal ordinances and resolutions, make proclamations, set the city tax rate, approve the city budget, and appoint the city secretary, city attorney, city auditor, municipal court judges, and members of city boards and commissions. The day-to-day operations of city government are overseen by the city manager, who is also appointed by the council.[62] The current mayor is Republican Betsy Price, making Fort Worth the largest city in the United States with a female mayor.[63]
City Council[64]
Office
Name
Mayor
Betsy Price
City Council, District 2
Carlos Flores
City Council, District 3
Brian Byrd
City Council, District 4
Cary Moon
City Council, District 5
Gyna Bivens
City Council, District 6
Jungus Jordan
City Council, District 7
Dennis Shingleton
City Council, District 8
Kelly Allen Gray
City Council, District 9
Ann Zadeh
City departments
Fort Worth Police Department – provides crime prevention, investigation, and other emergency services.
Fort Worth Fire Department – provides fire and emergency services.
Fort Worth Library – public library system of the City of Fort Worth.
State Government
State Board of Education members[65]
District
Name
Party
District 11
Patricia Hardy
Republican
District 13
Erika Beltran
Democratic
Texas State Representatives[66]
District
Name
Party
Residence
District 61
Phil King
Republican
Weatherford
District 63
Tan Parker
Republican
Flower Mound
District 90
Ramon Romero Jr.
Democratic
Fort Worth
District 91
Stephanie Klick
Republican
Fort Worth
District 92
Jonathan Stickland
Republican
Bedford
District 93
Matt Krause
Republican
Arlington
District 95
Nicole Collier
Democratic
Fort Worth
District 96
Bill Zedler
Republican
Arlington
District 97
Craig Goldman
Republican
Fort Worth
District 98
Giovanni Capriglione
Republican
Southlake
District 99
Charlie Geren
Republican
River Oaks
Texas State Senators[67]
District
Name
Party
Residence
District 9
Kelly Hancock
Republican
Fort Worth
District 10
Konni Burton
Republican
Colleyville
District 12
Jane Nelson
Republican
Flower Mound
District 30
Craig Estes
Republican
Wichita Falls
State Facilities
The Texas Department of Transportation operates the Fort Worth District Office in Fort Worth.[68]
The North Texas Intermediate Sanction Facility, a privately operated prison facility housing short-term parole violators, was in Fort Worth. It was operated on behalf of the Texas Department of Criminal Justice. In 2011, the state of Texas decided not to renew its contract with the facility.[69]
Federal Government
United States Representatives[70]
District
Name
Party
Residence
Texas's 6th congressional district
Joe Barton
Republican
Arlington
Texas's 12th congressional district
Kay Granger
Republican
Fort Worth
Texas's 24th congressional district
Kenny Marchant
Republican
Coppell
Texas's 26th congressional district
Michael Burgess
Republican
Lewisville
Texas's 33rd congressional district
Marc Veasey
Democratic
Fort Worth
Federal facilities
Fort Worth is home to one of the two locations of the Bureau of Engraving and Printing. In 1987, construction on this second facility began. In addition to meeting increased production requirements, a western location was seen to serve as a contingency operation in case of emergencies in the Washington, DC, metropolitan area; as well, costs for transporting currency to Federal Reserve banks in San Francisco, Dallas, and Kansas City would be reduced. Currency production began in December 1990 at the Fort Worth facility, the official dedication took place April 26, 1991.
The Eldon B. Mahon United States Courthouse building contains three oil-on-canvas panels on the fourth floor by artist Frank Mechau (commissioned under the Public Works Administration's art program).[71] Mechau's paintings, The Taking of Sam Bass, Two Texas Rangers, and Flags Over Texas were installed in 1940, becoming the only New Deal art commission sponsored in Fort Worth. The courthouse, built in 1933, serves the United States District Court for the Northern District of Texas and was listed in the National Register of Historic Places in 2001.
Federal Medical Center, Carswell, a federal prison and health facility for women, is located in the Naval Air Station Joint Reserve Base Fort Worth.[72] Carswell houses the federal death row for female inmates.[73]
The Federal Aviation Administration, National Archives and Records Administration, and Federal Bureau of Investigation have offices in Fort Worth.
Education
Public libraries
Fort Worth Library is the public library system.
Public schools
Most of Fort Worth is served by the Fort Worth Independent School District.
Other school districts that serve portions of Fort Worth include:
Arlington Independent School District (wastewater plant only)
Azle Independent School District
Birdville Independent School District
Burleson Independent School District
Castleberry Independent School District
Crowley Independent School District
Eagle Mountain-Saginaw Independent School District
Everman Independent School District
Hurst-Euless-Bedford Independent School District
Keller Independent School District
Kennedale Independent School District
Lake Worth Independent School District
Mansfield Independent School District (residential)
Northwest Independent School District
White Settlement Independent School District
The portion of Fort Worth within the Arlington Independent School District contains a wastewater plant. No residential areas are in the portion.
Pinnacle Academy of the Arts (K-12) is a state charter school, as is Crosstimbers Academy.
Private schools
Private schools in Fort Worth include both secular and parochial.
All Saints' Episcopal School (Fort Worth, TX) (PreK-12)
Bethesda Christian School (K-12)
Colleyville Covenant Christian Academy (PreK-12)
Covenant Classical School (K-12)
Fort Worth Christian School (K-12)
Fort Worth Country Day School (K-12)
Lake Country Christian School (K-12)
Nolan Catholic High School (9-12)
Trinity Valley School (K-12)
Temple Christian School (PreK-12)
Trinity Baptist Temple Academy (K-12)
Hill School of Fort Worth (2–12)
Southwest Christian School (K-12)
St. Paul Lutheran School (K-8)
The Roman Catholic Diocese of Fort Worth oversees several Catholic elementary and middle schools.[74]
Institutes of higher education
Further information: List of colleges and universities in Fort Worth, Texas
Texas Christian University
Texas Wesleyan University
University of Texas at Arlington – Downtown Fort Worth campus
University of North Texas Health Science Center
Texas A&M University School of Law
Tarleton State University – Fort Worth campus
Southwestern Baptist Theological Seminary
Brite Divinity School
Tarrant County College
Other institutions:
The Art Institute of Fort Worth
Brightwood College – Fort Worth Campus
Fisher More College
Remington College Fort Worth campus
Westwood College Fort Worth campus
The Culinary School of Fort Worth
Epic Helicopters Pilot Training Academy
Media
See also: List of newspapers in Texas, List of radio stations in Texas, and List of television stations in Texas
Fort Worth is shared by Dallas's media market.
Magazines
The city's magazine is Fort Worth, Texas Magazine, which publishes information about Fort Worth events, social activity, fashion, dining, and culture.[75]
Radio stations
Many radio stations are in and around Fort Worth, with many different formats.
AM
On the AM dial, like in all other markets, political talk radio is prevalent, with WBAP 820, KLIF 570, KEXB 620, KSKY 660, KRLD 1080 the conservative talk stations serving Fort Worth and KMNY 1360 the sole progressive talk station serving the city. KFXR 1190 is a news/talk/classic country station. Sports talk can be found on KTCK 1310 ("The Ticket"). WBAP, a 50,000-watt clear-channel station which can be heard over much of the country at night, was a long-successful country music station before converting to its current talk format.
Several religious stations are also on AM in the Dallas/Fort Worth area; KHVN 970 and KGGR 1040 are the local urban gospel stations and KKGM 1630 has a Southern gospel format.
Fort Worth's Spanish-speaking population is served by many stations on AM:
KDFT 540
KFJZ 870
KHFX 1140
KFLC 1270
KTNO 1440
KBXD 1480
KZMP 1540
KRVA 1600
A few mixed Asian language stations serve Fort Worth:
KHSE 700
KTXV 890
KZEE 1220
Other formats found on the Fort Worth AM dial are urban KKDA 730, business talk KJSA 1120, country station KCLE 1460.
FM
KLNO is a commercial radio station licensed to Fort Worth. Long-time Fort Worth resident Marcos A. Rodriguez operated Dallas Fort Worth radio stations KLTY and KESS on 94.1 FM.
Noncommercial stations serve the city fairly well. Three college stations can be heard – KTCU 88.7, KCBI 90.9, and KNTU 88.1, with a variety of programming. Also, the local NPR station is KERA 90.1, along with community radio station KNON 89.3. Downtown Fort Worth also hosts the Texas Country radio station KFWR 95.9 The Ranch.
A wide variety of commercial formats, mostly music, are on the FM dial in Fort Worth.
See also: Template:Dallas Fort Worth Radio
Internet radio stations and shows
When local radio station KOAI 107.5 FM, now KMVK, dropped its smooth jazz format, fans set up smoothjazz1075.com, an internet radio station, to broadcast smooth jazz for disgruntled fans.
A couple of internet radio shows are in the Fort Worth area, DFDubbIsHot and The Broadband Brothers.
Television stations
Fort Worth shares a television market with nearby Dallas. Owned-and-operated stations of their affiliated networks are highlighted in bold.
KDFW – FOX Channel 4
KXAS-TV – NBC Channel 5
WFAA – ABC Channel 8
KTVT – CBS Channel 11
KERA – PBS Channel 13
KTXA – Independent Channel 21
KDFI – MNTV Channel 27
KDAF – CW Channel 33
KFWD – Independent Channel 52
K31GL-D – TV31.4
Newspapers
Fort Worth has one newspaper published daily, the Fort Worth Star-Telegram. The Star-Telegram is the 45-most widely circulated newspaper in the United States, with a daily circulation of 210,990 and a Sunday circulation of 304,200.
The Fort Worth Weekly is an alternative weekly newspaper that serves the Dallas/Fort Worth Metroplex. The newspaper had an approximate circulation of 47,000 in 2015.[76] The Fort Worth Weekly publishes every Wednesday and features, among many things, news reporting, cultural event guides, movie reviews, and editorials.
Fort Worth Business Press is a weekly publication that chronicles news in the Fort Worth business community. Fort Worth, Texas Magazine is a monthly publication that highlights the social and cultural life of the city.
The Fort Worth Press was a daily newspaper, published weekday afternoons and on Sundays from 1921 until 1975. It was owned by the E. W. Scripps Company and published under the then-prominent Scripps-Howard Lighthouse logo. The paper reportedly last made money in the early 1950s. Scripps Howard stayed with the paper until mid-1975. Circulation had dwindled to fewer than 30,000 daily, just more than 10% of that of the Fort Worth Star Telegram. The name Fort Worth Press was resurrected briefly in a new Fort Worth Press paper operated by then-former publisher Bill McAda and briefer still by William Dean Singleton, then-owner of the weekly Azle (Texas) News, now owner of the Media Central news group. The Fort Worth Press operated from offices and presses at 500 Jones Street in downtown Fort Worth.[77]
Transportation
The Trinity Railway Express makes a stop in downtown Fort Worth
Like most cities that grew quickly after World War II, Fort Worth's main mode of transportation is the automobile, but bus transportation via The T is available, as well as an interurban train service to Dallas via the Trinity Railway Express.
History
Electric streetcars
Interurban Line between Fort Worth and Dallas, Texas (postcard, circa 1902–1924)
The first streetcar company in Fort Worth was the Fort Worth Street Railway Company. Its first line began operating in December 1876, and traveled from the courthouse down Main Street to the T&P Depot.[78] By 1890, more than 20 private companies were operating streetcar lines in Fort Worth. The Fort Worth Street Railway Company bought out many of its competitors, and was eventually itself bought out by the Bishop & Sherwin Syndicate in 1901.[79] The new ownership changed the company's name to the Northern Texas Traction Company, which operated 84 miles of streetcar railways in 1925, and their lines connected downtown Fort Worth to TCU, the Near Southside, Arlington Heights, Lake Como, and the Stockyards.
Electric interurban railways
At its peak, the electric interurban industry in Texas consisted of almost 500 miles of track, making Texas the second in interurban mileage in all states west of the Mississippi River. Electric interurban railways were prominent in the early 1900s, peaking in the 1910s and fading until all electric interurban railways were abandoned by 1948. Close to three-fourths of the mileage was in the Dallas-Fort Worth area, running between Fort Worth and Dallas and to other area cities including Cleburne, Denison, Corsicana, and Waco. The line depicted in the associated image was the second to be constructed in Texas and ran 35 miles between Fort Worth and Dallas. Northern Texas Traction Company built the railway, which was operational from 1902 to 1934.[80]
Current transport
In 2009, 80.6% of Fort Worth (city) commuters drive to work alone. The 2009 mode share for Fort Worth (city) commuters are 11.7% for carpooling, 1.5% for transit, 1.2% for walking, and .1% for cycling.[81] In 2015, the American Community Survey estimated modal shares for Fort Worth (city) commuters of 82% for driving alone, 12% for carpooling, .8% for riding transit, 1.8% for walking, and .3% for cycling.[82]
Roads
Fort Worth is served by four interstates and three U.S. highways. It also contains a number of arterial streets in a grid formation.
Interstate highways 30, 20, 35W, and 820 all pass through the city limits.
Interstate 820 is a loop of Interstate 20 and serves as a beltway for the city. Interstate 30 and Interstate 20 connect Fort Worth to Arlington, Grand Prairie, and Dallas. Interstate 35W connects Fort Worth with Hillsboro to the south and the cities of Denton and Gainesville to the north.
I-20 in southern Fort Worth
U.S. Route 287 runs southeast through the city connecting Wichita Falls to the north and Mansfield to the south. U.S. Route 377 runs south through the northern suburbs of Haltom City and Keller through the central business district. U.S. Route 81 shares a concurrency with highway 287 on the portion northwest of I-35W.
Notable state highways:
Texas State Highway 114 (east-west)
Texas State Highway 183 (east-west)
Texas State Highway 121 (north-south)
(List of Dallas-Fort Worth area freeways)
Public transportation
"The T" bus in Ft. Worth, April 2005
The Fort Worth Transportation Authority, better known as The T, serves Fort Worth with dozens of different bus routes throughout the city, including a downtown bus circulator known as Molly the Trolley. The T operates buses in the suburbs of Richland Hills (route 41) and Arlington (MAX).[83]
In 2010, Fort Worth won a $25 million Federal Urban Circulator grant to build a streetcar system.[84] In December 2010, though, the city council forfeited the grant by voting to end the streetcar study.[85]
Rail transportation
The Trinity Railway Express is a commuter rail line that connects downtown Fort Worth with downtown Dallas and several suburban stations between the two major cities.[86]
Two Amtrak routes stop at the Fort Worth Intermodal Transportation Center: The Heartland Flyer and Texas Eagle.
Airports
Dallas/Fort Worth International Airport is a major commercial airport located between the major cities of Fort Worth and Dallas. DFW Airport is the world's third-busiest airport based on operations and tenth-busiest airport based on passengers.[87]
Prior to the construction of DFW, the city was served by Greater Southwest International Airport, which was located just to the south of the new airport. Originally named Amon Carter Field after one of the city's influential mayors, Greater Southwest opened in 1953 and operated as the primary airport for Fort Worth until 1974. It was then abandoned until the terminal was torn down in 1980. The site of the former airport is now a mixed-use development straddled by Texas State Highway 183 and 360. One small section of runway remains north of Highway 183, and serves as the only reminder that a major commercial airport once occupied the site.
Fort Worth is home to these four airports within city limits:
Fort Worth Alliance Airport
Fort Worth Meacham International Airport
Fort Worth Spinks Airport
Naval Air Station Joint Reserve Base Fort Worth
Walkability
A 2011 study by Walk Score ranked Fort Worth 47th-most walkable of 50 largest U.S. cities.[88]
Biking
The Fort Worth Bike Sharing is a nonprofit organization that controls Fort Worth B-Cycle, a bike-sharing program introduced to the area on April 22, 2013. There are 45 stations across the city with 350 bikes available for rent all day, every day of the year. These areas include Downtown, the Cultural District, the Trinity Trails, the Stockyards, Near Southside and on TCU's campus. Their mission is to "enhance our community by providing an affordable, efficient, environmentally-friendly bike share program that complements our existing public transportation system and provides both residents and visitors a healthy, convenient way to move around our city".[89]