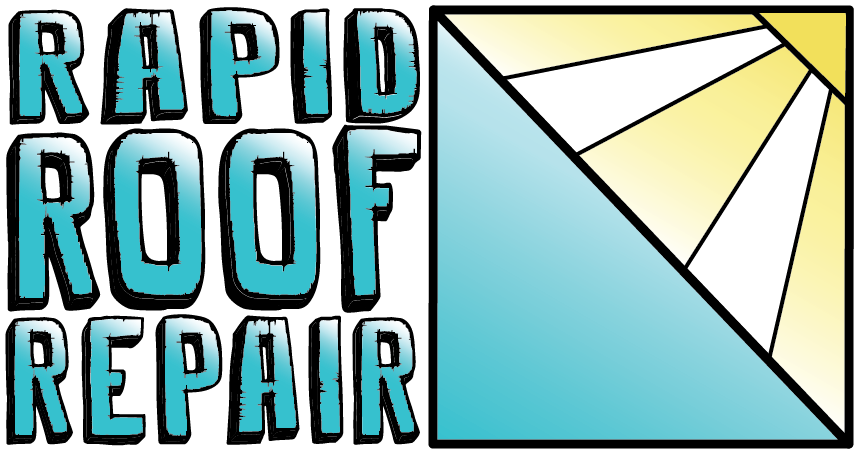 Rapid Roof Repair is a Veteran owned and operated roofing company offering a variety of roofing services to meet the growing needs of DFW
Make An Appointment Today! Call Us at (972) 848-0271
The
Rapid Roof Repair & Replacement

 Company
Need your leaking Roof Fixed? A leaky roof can cause considerable damage to your home if isn't fixed quickly. Call the experts at Rapid Roof Replacement and let us identify and fix any problems you are having before they lead to disaster.
Looking for a commercial roofing contractor? If you've been looking for the best industrial roofing contractors in the Dallas area, then look no further!
Is it time to have your roof replaced? Again We are licensed roofing contractors serving residential and commercial customers in the city for over 10 years.
Roofing Replacement Company EULESS Tx
The Rapid Roof Repair Company EULESS Tx
Welcome to Rapid Roof Repair. We are locally owned, licensed and insured roofing professionals dedicated to providing the Allen, McKinney, Plano and Frisco Area residents with quality work at an affordable price. We specialize in handling all of your roof repair needs.
We provide residents with free estimates, and emergency roof repair services. If you are on a budget, we provide quality roof repairs at an affordable price.
Our Rapid Roofing Services includes :
Roofing Repair & Replacement Contractors
Roofing Repair & Replacement Contractors In Allen Texas
Selecting the right Roofing Contractor to work on your home is a big decision. You want to be sure that the Roofing Contractor you hire can do the work proposed, will take care of your home in the process, and will maintain an adequate level of attention to your project.
Here is a 10 point check list for you to consider:
Get additional estimates if you feel that you are not completely comfortable (it wont hurt our feelings)

Make your selection based on value versus cost. Saving a few hundred dollars to inadequately treat the problem will be more expensive in the long run.

Is the contractor licensed and registered?

Does the contractor have appropriate insurance to do business and to protect your interests.

Do you have a detailed proposal and scope of work? Be sure that the specifications of the equipment being proposed are outlined in detail.

What is covered by the manufacturer's warranty? What is covered by the contractor?

Make sure that the Allen Roofing Contractor will obtain all necessary permits and project inspections.

Verify the contractors references.

Make sure you have an understanding of the time table and projected completion date.

Do you know who your point of contact will be for the work?

Call us today! 

We will be happy to answer any of your questions!
Our Service Areas: Richardson , McKinney , Plano, and Allen
Insurance Claims
Hail, wind and storm damage are considered an insurance loss on your homeowner's policy. Most insurance companies will pay the entire cost, less your deductible, for replacing the roof if it is damaged. The claim is also considered a natural disaster and does not count against you for future rate increases. Rapid Roof Repair specializes in accident and weather related damage repair and replacement; including exterior roofing, gutters, siding, widows; and interior painting, sheetrock, ceiling texture, flooring, and carpet cleaning. We will help you deal with your insurance company and meet with your insurance adjuster if requested. Our involvement prevents you from getting stuck with a settlement that won't cover your costs, or even worse, getting denied. With Rapid Roof Repair you pay no out-of-pocket expense other than your insurance deductible. We agree to accept what your insurance company will pay for the claim, including your deductible, and ensure the highest quality repair or replacement.  You may also benefit from upgrades that we typically offer as signing incentives, such as upgrading the customer from 3-tab shingles to architectural shingles at no additional charge. Our company is also the most credentialed roofing contractors, and our employees are trained to the highest standards.
Our Process
First, we ask that you provide us with a copy of your insurance adjusters summary report so we can review the scope of work and check all measurements to ensure all damage is fairly evaluated and reported accurately
Second, we match our contract to the work specified in the insurance adjusters summary report, including any supplements that may need to be added if the insurance adjuster missed something.
Third, we fax the signed contract to the insurance company.
Fourth, if there is a mortgage on the home, the mortgage company's name will most likely be on the check along with yours. Most likely there will be several forms to be filled out and notarized.
Insurance Claims – FAQ
How do I know if I hail damage? My roof isn't leaking.
In a hailstorm, most hail that hits your roof and house may be too small to cause any damage. However, a percentage of the hail may be large or irregularly shaped, which can cause severe damage that may not be readily apparent and may not start to leaking for some time. It's best to have your roof inspected by a state licensed roofing contractor to determine if you need to file an insurance claim and have an insurance adjuster assess the total amount of damage incurred.
The insurance company withheld depreciation on my roof. Will I get that money?
Yes. Most all home owners policies cover full replacement value. The first check the insurance company gives you is the Actual Value (AV); what the roof is worth today with it's useful remaining life. The money that was withheld is call the depreciation, or technically, the Replacement Value (RV) and will be paid to you when the work is completed or most times upon the submission of a signed contract with a licensed contractor for the work specified in the insurance adjusters summary report.
Why did the insurance company withhold depreciation?
There are two reasons that the insurance companies hold some money back. The first reason is to make sure that you get the work done. Past experience has shown them that, if they give the customer all the money up front, many people end up spending it on something else. The second reason is that they wish to make sure that you pay your full deductible. The insurance companies reason that, if you are given all the money to begin with, many people would naturally try to find a contractor who would perform the job for the dollar amount in hand. By holding a retainage amount, they can adjust the amount of the final payout based on the roofing contractor's invoice, thus assuring that the customer does pay the deductible.
How can I avoid paying the deductible?
Legally, you can't. Of course, a roofer in collusion with a homeowner can submit falsified invoices. However, doing so is insurance fraud. Please don't ask us to do this.
On my paperwork, it looks like my insurance company has already deducted my deductible from the check they sent me?
When most people look at their insurance paperwork they are confused, because they think the insurance company deducted their deductible from the money the insurance company has sent them. However, the deductible is the amount that the homeowner is responsible for paying directly to the contractor. The insurance company subtracts the home owners deductible amount on the paperwork from the total amount the insurance company allows for the claim, since the homeowner will pay their deductible directly to the contractor. The balance after subtracting what the homeowner will pay directly to the contractor as a deductible, is the total amount the insurance company will actually pay for the claim.
The insurance is only paying for part of my roof, and my neighbor's insurance company paid for their entire roof; why is my insurance company only paying for part of my roof?
No two houses receive the same amount of damage in a storm. Your neighbor may have sustained extensive damage, and you may have received none. The insurance company will only pay for the actual damages incurred. If the entire roof was not damaged, unfortunately the insurance company cannot pay for the whole roof. However, if is it border line, it always helps to have your roofing contractor inspect the roof with your insurance adjuster to accurately assess all damage to the roof. Sometimes insurance adjusters may not be able to see all the damage if they're not able to walk on a step roof and photograph certain areas. Rapid Roof Repair ensures a helpful presence to look out for your best interest and assist the insurance adjuster if needed with damage assessment, photographs, and measurements.
Should I get several estimates?
It is always prudent to get more than one estimate. However, when insurance is paying for the work, the dollar amount of the estimate is not very important as long as it is equal to or less than the insurance company estimate. In all such cases, with Rapid Roof Repair, you will only be paying your deductible, so your cost with us will be what the insurance company pays, plus your deductible. Therefore, your decision should be based on going with the contractor that you feel most comfortable with and whom you feel will perform the best job.
What if your estimate is greater than the insurance company's estimate?
Usually this is because of something the insurance adjuster missed in the scope of work to be completed. We can almost always work something out with the insurance company. We will submit what is called a "supplement" with documentation in the form of pictures, measurements and paperwork. The insurance company will review the supplement and upon approval, send a check for the additional monies needed to make the repairs.
YOU'VE FOUND YOUR ROOFING CONTRACTOR!
Our longstanding work ethic and customer service has earned us the trust of homeowners, multi-family buildings, commercial properties and businesses alike throughout the Dallas/Ft Worth Metroplex.
Don't let fancy words trick you its very simple, weather its new construction or replacement, we bring the same level of excellence, craftsmanship and attention to detail. Our commitment to you is that our quality ensures that the right roof, and that the end result is a property protected against the relentless elements, virtually maintenance-free and aesthetically pleasing.
WHEN YOU HAVE ENOUGH EXPERIENCE, ITS AN
Extremely impressed with Rapid Roof Repair, all aspects of the work done and with the personnel that we dealt with. Wayne was great with explaining what the problem was and explaining what needed to be done. He also checked for any leaks to make sure the problem was taken care of before he left.
I was very impressed with the careful, detailed and skilled work Luke performed. He fixed some missing wood trim pieces and painted them to match, no extra charge. My roof was completely replaced in two days and it is beautiful!
Very professional operation, from the original price quotation to the final completion on the roof. They answered all our questions and kept us up-to-date as the work progressed. The roofing crew was friendly and showed up on time and completed the job within the time frame originally quoted.
WE CURRENTLY OFFER THE FOLLOWING SERVICES
Our project managers at Rapid Roof Replacement can complete your entire project and specialize in commercial roof repair and installation, as well as all types of residential roofing, including specialty roofing systems such as exotic metal, concrete and clay tile, and even slate.
About Allen
for more information than that listed below please follow the link to read more aout the city of Allen Tx
( https://en.wikipedia.org/wiki/Allen,_Texas )
The Allen area was previously home to the Caddo, Comanche, and other indigenous peoples. The first immigrants from the United States and Europe arrived in the early 1840s.[7] The town was established by the Houston and Central Texas Railroad and named in 1872 for Ebenezer Allen, a state politician and railroad promoter.[8] The railroad allowed sale of crops across the country before they rotted, causing a shift from the previous cattle-based agriculture.[9] On February 22, 1878,[7] a gang led by Sam Bass committed in Allen what is said to be Texas's first train robbery.[8]From 1908 through 1948, Allen was a stop along the Texas Traction Company's interurban line from Denison to Dallas. Allen was a small town of a few hundred residents when it was incorporated in 1953. Since this time, it has grown dramatically due to the construction of U.S. Route 75, the Dallas/Fort Worth International Airport, and the development of nearby Dallas and Plano.[7][8]Geography
According to the City of Allen, the city has a total area of 27.1 square miles (70 km2). None of the area is covered with water except the small ponds scattered throughout the city.
[show]
Places adjacent to Allen, Texas
Climate
Allen is part of the humid subtropical region, with hot dry summers and mild cold and rainy winters.
Demographics
Historical population
Census Pop. %±
1880 96 —
1960 659 —
1970 1,940 194.4%
1980 8,314 328.6%
1990 18,309 120.2%
2000 43,554 137.9%
2010 84,246 93.4%
Est. 2016 99,179 [10] 17.7%
U.S. Decennial Census[11]
As of the 2010 Census, the city had a population of 84,246 people. The racial makeup of the city was 64.9% White, 8.4% African American, 0.5% Native American, 13.9% Asian, 0.1% Pacific Islander, 2.9% from other races, and 1.7% from two or more races. Hispanic or Latino of any race were 16.2% of the population.
There were 14,205 households out of which 55.5% had children under the age of 18 living with them, 74.6% were married couples living together, 7.4% had a female householder with no husband present, and 15.2% were non-families. 11.9% of all households were made up of individuals and 1.6% had someone living alone who was 65 years of age or older. The average household size was 3.07 and the average family size was 3.35.
In the city, the population was spread out with 34.9% under the age of 18, 5.4% from 18 to 24, 40.7% from 25 to 44, 16.2% from 45 to 64, and 2.8% who were 65 years of age or older. The median age was 31 years. For every 100 females there were 99.7 males. For every 100 females age 18 and over, there were 97.3 males.
The median income for a household in the city in 2007 was $93,392, and the median income for a family was $100,736.
Government
Local government
According to the city's most recent Comprehensive Annual Financial Report, the city's various funds had $160.9 million in revenues, $105.6 million in expenditures, $654.8 million in total assets, $125.6 million in total liabilities, and $42.5 million in cash and investments.[12]The structure of the management and coordination of city services is:[12]Mayor Steve Terrell
City Department Director
City Manager Peter H. Vargas
Assistant City Manager Shelli Siemer
Assistant City Manager Eric Ellwanger
Chief Financial Officer Eric Cannon
Director of Human Resources Monika Kretschmer
Director of Public and Media Relations Teresa Forsyth Warren
City Secretary Shelley George
Director of Community Services Steve Massey
Director of Economic Development Dan Bowman
Director of Engineering Chris Flanigan
Fire Chief Bill Hawley
Police Chief Brian Harvey
Director of Information Technology Eric Matthews
Director of Library Jeff Timbs
Director of Parks and Recreation Tim Dentler
Director of Community Development Marc Kurbansade
The city of Allen is a voluntary member of the North Central Texas Council of Governments association, the purpose of which is to coordinate individual and collective local governments and facilitate regional solutions, eliminate unnecessary duplication, and enable joint decisions.
Education
Colleges
Allen hosts a campus of Collin College, which is located inside Allen High School.
Public schools
Allen High School
Allen High School's Eagle Stadium.
The Allen Independent School District has 18 elementary schools, 3 middle schools, 1 freshman center, 1 alternative education center, and 1 high school (Allen High School). Allen ISD serves almost all of Allen.
Small portions of the Allen city limits extend into Lovejoy, McKinney, and Plano ISDs. In the fall of 2006, new 9th grade high school students in the Lovejoy ISD boundaries began attending the newly opened Lovejoy High School.[13] The school became a full 4-year high school in the 2009–10 school year.
Eagle Stadium opened on August 31, 2012, at a cost of $60 million and seats 18,000 people.[14]Economy
In 1992, Allen citizens approved the creation of the Allen Economic Development Corporation, which is funded by a 0.5% sales tax.[15] According to the City's 2014 Facts & Figures,[16] the top employers in the city are:
# Employer # of employees % of total city employment
1 Allen Independent School District 2,502 5.01%
2 The Village at Allen and Fairview 2160 4.33%
3 Allen Premium Outlets 1000 2.00%
4 Watters Creek at Montgomery Farms 1000 2.00%
5 Experian 955 1.91%
6 City of Allen 809 1.62%
7 Frontier Communications 693 1.39%
8 Texas Health Presbyterian Hospital 670 1.34%
9 Jack Henry & Associates 569 1.14%
10 PFSweb 400 0.80%
Sports
An Allen Americans hockey game at Allen Event Center.
In October 2004, the City of Allen purchased Chase Oaks Golf Club in Plano, Texas, adjacent to the southern city limits of the City of Allen. Chase Oaks, since renamed The Courses at Watters Creek, is a public golf course, and residents are entitled to discounted fees.[17]A multi-purpose arena, the 7,500-seat Allen Event Center, was completed in November 2009.[18] It is home to the ECHL's Allen Americans and the Dallas Sidekicks of the Major Arena Soccer League.[19][20]