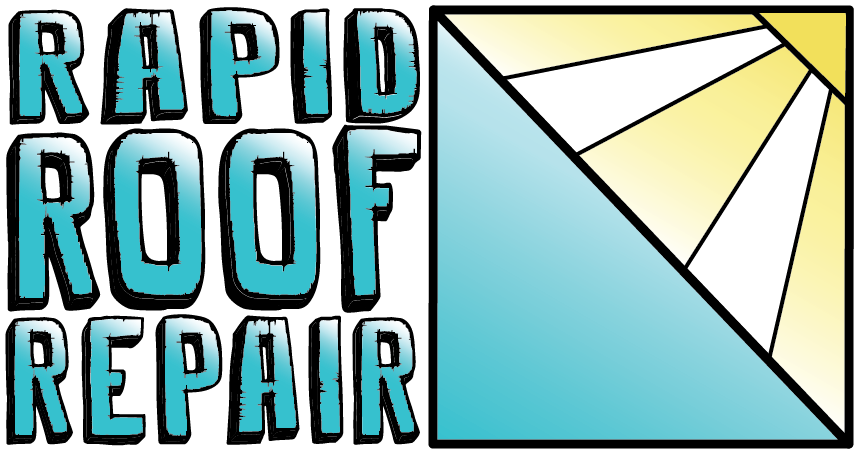 Rapid Roof Repair is a Veteran owned and operated roofing company offering a variety of roofing services to meet the growing needs of DFW
Make An Appointment Today! Call Us at (682) 226-6380
The
Rapid Roof Repair & Replacement

 Company
Need your leaking Roof Fixed? A leaky roof can cause considerable damage to your home if isn't fixed quickly. Call the experts at Rapid Roof Replacement and let us identify and fix any problems you are having before they lead to disaster.
Looking for a commercial roofing contractor? If you've been looking for the best industrial roofing contractors in the Dallas area, then look no further!
Is it time to have your roof replaced? Again We are licensed roofing contractors serving residential and commercial customers in the city for over 10 years.
Roofing Replacement Company Arlington Tx
The Rapid Roof Repair Company Arlington Tx
Welcome to Rapid Roof Repair. We are locally owned, licensed and insured roofing professionals dedicated to providing the Arlington, Plano, McKinney Ft Worth and Frisco Area residents with quality work at an affordable price. We specialize in handling all of your roof repair needs.
We provide residents with free estimates, and emergency roof repair services. If you are on a budget, we provide quality roof repairs at an affordable price.
Our Rapid Roofing Services includes :
Roofing Repair & Replacement Contractors
Roofing Repair & Replacement Contractors In Arlington Tx
Selecting the right Roofing Contractor to work on your home is a big decision. You want to be sure that the Roofing Contractor you hire can do the work proposed, will take care of your home in the process, and will maintain an adequate level of attention to your project.
Here is a 10 point check list for you to consider:
Get additional estimates if you feel that you are not completely comfortable (it wont hurt our feelings)

Make your selection based on value versus cost. Saving a few hundred dollars to inadequately treat the problem will be more expensive in the long run.

Is the contractor licensed and registered?

Does the contractor have appropriate insurance to do business and to protect your interests.

Do you have a detailed proposal and scope of work? Be sure that the specifications of the equipment being proposed are outlined in detail.

What is covered by the manufacturer's warranty? What is covered by the contractor?

Make sure that the Allen Roofing Contractor will obtain all necessary permits and project inspections.

Verify the contractors references.

Make sure you have an understanding of the time table and projected completion date.

Do you know who your point of contact will be for the work?

Call us today! 

We will be happy to answer any of your questions!
Our Service Areas: Richardson , McKinney , Plano, Allen, Ft Worth, Arlington, Denton
Insurance Claims
Hail, wind and storm damage are considered an insurance loss on your homeowner's policy. Most insurance companies will pay the entire cost, less your deductible, for replacing the roof if it is damaged. The claim is also considered a natural disaster and does not count against you for future rate increases. Rapid Roof Repair specializes in accident and weather related damage repair and replacement; including exterior roofing, gutters, siding, widows; and interior painting, sheetrock, ceiling texture, flooring, and carpet cleaning. We will help you deal with your insurance company and meet with your insurance adjuster if requested. Our involvement prevents you from getting stuck with a settlement that won't cover your costs, or even worse, getting denied. With Rapid Roof Repair you pay no out-of-pocket expense other than your insurance deductible. We agree to accept what your insurance company will pay for the claim, including your deductible, and ensure the highest quality repair or replacement.  You may also benefit from upgrades that we typically offer as signing incentives, such as upgrading the customer from 3-tab shingles to architectural shingles at no additional charge. Our company is also the most credentialed roofing contractors, and our employees are trained to the highest standards.
Our Process
First, we ask that you provide us with a copy of your insurance adjusters summary report so we can review the scope of work and check all measurements to ensure all damage is fairly evaluated and reported accurately
Second, we match our contract to the work specified in the insurance adjusters summary report, including any supplements that may need to be added if the insurance adjuster missed something.
Third, we fax the signed contract to the insurance company.
Fourth, if there is a mortgage on the home, the mortgage company's name will most likely be on the check along with yours. Most likely there will be several forms to be filled out and notarized.
Insurance Claims – FAQ
How do I know if I hail damage? My roof isn't leaking.
In a hailstorm, most hail that hits your roof and house may be too small to cause any damage. However, a percentage of the hail may be large or irregularly shaped, which can cause severe damage that may not be readily apparent and may not start to leaking for some time. It's best to have your roof inspected by a state licensed roofing contractor to determine if you need to file an insurance claim and have an insurance adjuster assess the total amount of damage incurred.
The insurance company withheld depreciation on my roof. Will I get that money?
Yes. Most all home owners policies cover full replacement value. The first check the insurance company gives you is the Actual Value (AV); what the roof is worth today with it's useful remaining life. The money that was withheld is call the depreciation, or technically, the Replacement Value (RV) and will be paid to you when the work is completed or most times upon the submission of a signed contract with a licensed contractor for the work specified in the insurance adjusters summary report.
Why did the insurance company withhold depreciation?
There are two reasons that the insurance companies hold some money back. The first reason is to make sure that you get the work done. Past experience has shown them that, if they give the customer all the money up front, many people end up spending it on something else. The second reason is that they wish to make sure that you pay your full deductible. The insurance companies reason that, if you are given all the money to begin with, many people would naturally try to find a contractor who would perform the job for the dollar amount in hand. By holding a retainage amount, they can adjust the amount of the final payout based on the roofing contractor's invoice, thus assuring that the customer does pay the deductible.
How can I avoid paying the deductible?
Legally, you can't. Of course, a roofer in collusion with a homeowner can submit falsified invoices. However, doing so is insurance fraud. Please don't ask us to do this.
On my paperwork, it looks like my insurance company has already deducted my deductible from the check they sent me?
When most people look at their insurance paperwork they are confused, because they think the insurance company deducted their deductible from the money the insurance company has sent them. However, the deductible is the amount that the homeowner is responsible for paying directly to the contractor. The insurance company subtracts the home owners deductible amount on the paperwork from the total amount the insurance company allows for the claim, since the homeowner will pay their deductible directly to the contractor. The balance after subtracting what the homeowner will pay directly to the contractor as a deductible, is the total amount the insurance company will actually pay for the claim.
The insurance is only paying for part of my roof, and my neighbor's insurance company paid for their entire roof; why is my insurance company only paying for part of my roof?
No two houses receive the same amount of damage in a storm. Your neighbor may have sustained extensive damage, and you may have received none. The insurance company will only pay for the actual damages incurred. If the entire roof was not damaged, unfortunately the insurance company cannot pay for the whole roof. However, if is it border line, it always helps to have your roofing contractor inspect the roof with your insurance adjuster to accurately assess all damage to the roof. Sometimes insurance adjusters may not be able to see all the damage if they're not able to walk on a step roof and photograph certain areas. Rapid Roof Repair ensures a helpful presence to look out for your best interest and assist the insurance adjuster if needed with damage assessment, photographs, and measurements.
Should I get several estimates?
It is always prudent to get more than one estimate. However, when insurance is paying for the work, the dollar amount of the estimate is not very important as long as it is equal to or less than the insurance company estimate. In all such cases, with Rapid Roof Repair, you will only be paying your deductible, so your cost with us will be what the insurance company pays, plus your deductible. Therefore, your decision should be based on going with the contractor that you feel most comfortable with and whom you feel will perform the best job.
What if your estimate is greater than the insurance company's estimate?
Usually this is because of something the insurance adjuster missed in the scope of work to be completed. We can almost always work something out with the insurance company. We will submit what is called a "supplement" with documentation in the form of pictures, measurements and paperwork. The insurance company will review the supplement and upon approval, send a check for the additional monies needed to make the repairs.
YOU'VE FOUND YOUR ROOFING CONTRACTOR!
Our longstanding work ethic and customer service has earned us the trust of homeowners, multi-family buildings, commercial properties and businesses alike throughout the Dallas/Ft Worth Metroplex.
Don't let fancy words trick you its very simple, weather its new construction or replacement, we bring the same level of excellence, craftsmanship and attention to detail. Our commitment to you is that our quality ensures that the right roof, and that the end result is a property protected against the relentless elements, virtually maintenance-free and aesthetically pleasing.
WHEN YOU HAVE ENOUGH EXPERIENCE, ITS AN
Extremely impressed with Rapid Roof Repair, all aspects of the work done and with the personnel that we dealt with. Wayne was great with explaining what the problem was and explaining what needed to be done. He also checked for any leaks to make sure the problem was taken care of before he left.
I was very impressed with the careful, detailed and skilled work Luke performed. He fixed some missing wood trim pieces and painted them to match, no extra charge. My roof was completely replaced in two days and it is beautiful!
Very professional operation, from the original price quotation to the final completion on the roof. They answered all our questions and kept us up-to-date as the work progressed. The roofing crew was friendly and showed up on time and completed the job within the time frame originally quoted.
WE CURRENTLY OFFER THE FOLLOWING SERVICES
Our project managers at Rapid Roof Replacement can complete your entire project and specialize in commercial roof repair and installation, as well as all types of residential roofing, including specialty roofing systems such as exotic metal, concrete and clay tile, and even slate.
About Arlington
There is a lot of great things about Arlington read the follow link to find out more about the information below : (Arlington, Texas – Wikipedia." https://en.wikipedia.org/wiki/Arlington,_Texas. Accessed 14 Mar. 2018.) .
Arlington is a principal city in the U.S. state of Texas, located in Tarrant County. It is part of the Mid-Cities region of the Dallas–Fort Worth–Arlington metropolitan area, approximately 12 miles (19 km) east of downtown Fort Worth and 20 miles (32 km) west of downtown Dallas.
According to the U.S. Census Bureau's estimate, the city had a population of almost 379,577 at the end of 2013 [7] making it the third-largest municipality in the metropolitan area. Arlington is the forty-eighth-most populous city in the United States, the seventh-most populous city in the state of Texas,[8] and the largest city in the state that is not a county seat.
Arlington is home to the University of Texas at Arlington, a major urban research university, the Arlington Assembly plant used by General Motors, the Nuclear Regulatory Commission Region IV, Texas Health Resources, American Mensa, and D. R. Horton. Additionally, Arlington hosts the Texas Rangers' Globe Life Park in Arlington, the Dallas Cowboys at the AT&T Stadium, the Dallas Wings at the College Park Center, the International Bowling Campus (which houses the United States Bowling Congress, International Bowling Museum and the International Bowling Hall of Fame), and the theme parks Six Flags Over Texas (the original Six Flags) and Hurricane Harbor.
Arlington borders Kennedale, Grand Prairie, Mansfield and Fort Worth, and surrounds the smaller communities of Dalworthington Gardens and Pantego.
Arlington Convention & Visitors Bureau
The Arlington Convention & Visitors Bureau is the official tourism identity for the city of Arlington, Texas. The Arlington Convention & Visitors Bureau (ACVB) is tasked with pursuing conventions, meetings, tour groups, reunions and individual leisure travelers to increase city revenues from sale and lodging taxes. The Arlington CVB also supports local stakeholders that pursue high-profile special events and sporting events to fill hotels, Arlington Convention Center, AT&T Stadium, College Park Center, Rangers Ballpark in Arlington, and other venues around the city. The Arlington CVB offers complimentary services and lodging discounts to large groups and individual travelers.
Visitors Information Center
The Arlington Visitors Welcome Center is located next to Rangers Ballpark in Arlington and adjacent to AT&T Stadium. Visitors can pick up discounts, Arlington Visitors Guide, maps and more.
Sports
Globe Life Park in Arlington
AT&T Stadium
Professional sports
Arlington has long been the home of the Texas Rangers baseball team, who made Arlington Stadium their first home upon moving to Dallas/Fort Worth from Washington, D.C. in 1972. In 1994, the Rangers built a new stadium, Globe Life Park in Arlington. The Rangers made trips to both the 2010 World Series and 2011 World Series both of which they lost, the first to the San Francisco Giants in 5 games, and the second to the St. Louis Cardinals in 7 games. In 2017, construction began on the $1.1 billion Globe Life Field across the street from Globe Life Park which will serve as the new home of the Texas Rangers upon completion in 2020.
The Dallas Cowboys football team moved from Texas Stadium in Irving, Texas, in 2009 to the new $1.3 billion AT&T Stadium, which is within walking distance of the Rangers Ballpark. Completed in 2009, it has attracted high-profile sporting events to Arlington, including the 2010 NBA All-Star Game, Super Bowl XLV in 2011, the 2013 NCAA Division I Men's Basketball South Regional Championships, and the 2014 NCAA Division I Men's Basketball Final Four; the stadium was also the site of the first College Football Championship Game in January 2015 (covering the 2014 season). The Dallas Cowboys rent AT&T Stadium from the City of Arlington for $167,500 per month over a thirty-year period, a sum far less than market value; in the exchange the Cowboys have complete control over the facility's calendar and the revenues collected therefrom, including naming rights, billboard advertising, concession sales and most of the surrounding parking.
The Dallas Wings became the first Women's National Basketball Association (WNBA) franchise in North Texas in 2015. They were known as the Tulsa Shock while based in Tulsa, Oklahoma, but reinvented their brand after relocating to North Texas.[31] The Wings play home games at the College Park Center in Arlington.
College sports
The UT Arlington Mavericks are the athletic teams representing The University of Texas at Arlington. The Mavericks compete in the NCAA Division I Sun Belt Conference in 15 varsity sports;[32] notably, UT-Arlington is one of the largest D-1 universities that does not participate in football.
UTA was a founding member of the Southland Conference in 1963 and participated in the league until the end of the 2011-12 athletic year. They joined the Western Athletic Conference for one year before moving to the Sun Belt Conference.
A new arena called the College Park Center is now the host facility for basketball and volleyball home games as well as other university activities. The arena opened February 1, 2012 and seats approximately 7,000 people. Baseball home games are held at the Clay Gould Ballpark and softball home games are at the Allan Saxe Field; both facilities completed $5.5 million in upgrade cost in early 2015.[33]
The Mavericks' team name selection was made in 1971, predating the National Basketball Association's expansion franchise Dallas Mavericks' starting choice in 1980.
For the fourth year (2017) in a row the UTA Maverick Cheerleaders are NCA Collegiate National Champions.[34][35]
Arlington Baptist College also competes in a number of sports. They are known as the Patriots and is an active member in the National Christian College Athletic Association, Southwest Region, Division II, and is a member of the Association of Christian College Athletics. The sports Arlington Baptist competes in range from: basketball (men and women's), golf (men and women's), cross country (men and women's), Track & Field (men), volleyball (women), softball (women), and baseball (men).
High School sports
There are a wide variety of sport programs active at each high school in Arlington, some consistently rank among the state's best. For examples, Martin High School's varsity football and baseball programs have a long tradition of producing winning seasons and decorated players with the baseball team winning the state championship in 1993.[36] In 2016, Arlington High School Lady Colts varsity volleyball team won a berth to the state playoffs for the 25th consecutive year.[37] And in 2017, Sam Houston High boys soccer team made their first state championship appearance and finished the season as 6A state runners-up.[38]
Arlington High School and The Oakridge School own the city's only state football championships, having won it in 1951 under head coach Mayfield Workman and in 2011 under head coach Phillip Farhat, respectively. Lamar High School nearly pulled off the same feat in 1990, but had to settle for a state runner-up title. In recent years, Bowie High School, Martin High School and Mansfield Summit High School (a Mansfield ISD school located within Arlington) have enjoyed some success in getting close to winning state championships. Recently in 2017 Mansfield Timberview High School Boy Basketball took home the win from the Boys 5A State Championship.
Arlington High and Bowie High School play football home games at UT Arlington's Maverick Stadium. Cravens Field, on the campus of Lamar but funded by Martin High School, and Wilemon Field, on the campus of Sam Houston, are home to the other four teams in the city.
Bowie High School's girls basketball 2005 5A state title is the city's most recent basketball state title victory.[39]
Notable Arlington athletes
Arlington is the home of several notable athletes. 1998 American League Rookie of the Year Ben Grieve graduated from Martin High School in 1994. Los Angeles Angels of Anaheim outfielder Vernon Wells grew up in Arlington and attended Bowie High School, San Francisco Giants outfielder Hunter Pence attended Arlington High School and played collegiate baseball at The University of Texas at Arlington, and St. Louis Cardinals pitcher John Lackey also played for UTA. Lamar High School alumnus Jeremy Wariner won two gold medals in the 2004 Athens Olympics, and the 2005 world championship in the 400 meters in Rome. UTA also produced Doug Russell, who won two gold medals in swimming at the Mexico City Olympics in 1968 and for whom a park on campus is named. Champion bodybuilder (Mr. Olympia 1998–2005) Ronnie Coleman resides in Arlington. Houston Comets Guard Erin Grant grew up in Arlington and attended Mansfield high school. NFL wide receiver Mark Clayton, now with the St. Louis Rams, graduated from Sam Houston High School in 2000 and was part of the University of Oklahoma's 2001 national championship team. Jared Connaughton, sprinter for the 2008 Canada olympic team, was a sprinter for the UT Arlington team. Myles Garrett, defensive end for the Cleveland Browns and 1st overall pick in the 2017 NFL Draft, graduated from Martin High School in 2014.
Government
Water tower in Arlington painted with the city's trademark
Local
The Arlington City Council has been presided over by Mayor Jeff Williams since May, 2015, following the 12-year incumbency of Mayor Robert Cluck.[40] The Arlington City Council is composed of the Mayor and eight City Council members.[41] Elections are conducted every spring in May.
City Council Members as of May 2017
District 1: Charlie Parker [42]
District 2: Sheri Capehart[42]
District 3: Roxanne Thalman[42]
District 4: Kathryn Wilemon[42]
District 5: Lana Wolff[42]
District 6: Robert Shepard (Represents the whole city)[42]
District 7: Victoria Farrar-Myers (Represents the whole city)[42]
District 8: Michael Glaspie (Represents the whole city)[42]
According to Arlington's Comprehensive Annual Financial Report for the fiscal year ended in September 2016, the city's various funds had $553.8 million in revenues, $479.0 million in expenditures, $2.925 billion in total assets, $1.024 billion in total liabilities, and $382.5 million in cash in investments.[43]
Fire protection is provided by the Arlington Fire Department, and emergency medical services are provided by American Medical Response, which also provides medical support to AT&T Stadium.
The city of Arlington is a voluntary member of the North Central Texas Council of Governments association, the purpose of which is to coordinate individual and collective local governments and facilitate regional solutions, eliminate unnecessary duplication, and enable joint decisions.
Federal representation
The U. S. Fish and Wildlife Service maintains the Arlington Ecological Services Field Office (ARLES) on Northeast Green Oaks Boulevard in far northeastern Arlington; while it is one of the oldest Ecological Services Field Stations in the United States, today its activities are focused primarily on the illegal trafficking in exotic species through Dallas/Fort-Worth International Airport. The office is not staffed or funded for nor active on the protection and enhancement of local urban-area endangered species habitat, nor on the enforcement of the related provisions of the Endangered Species Act.[44]
The United States Postal Service (USPS) operates the Arlington Main Post Office.[45][46] Other post offices operated by the USPS include Bardin Road,[47] East Arlington,[48] Great Southwest,[49] Oakwood,[50] Pantego,[51] and Watson Community.[52]
The National Transportation Safety Board operates the Arlington Aviation field office in Arlington.[53]
Education
Colleges and universities
Arlington is home to several public and private colleges and universities.
Public institutions
The University of Texas at Arlington (UTA) is the largest university in North Texas. The university has a diverse student body of approximately 40,000 students as of fall 2016,[54] and is a valuable asset to the city of Arlington and its economy. Buildings within the academic core of the UT Arlington campus are among the oldest structures in the Dallas/Fort Worth Metroplex, including Preston Hall, Ransom Hall, College Hall, Brazos House, and the original Arlington High School.
The Southeast Campus of Tarrant County College is located in Arlington.
Private institutions
Arlington Baptist College (ABC) is a private 4-year Bible college affiliated with the World Baptist Fellowship that offers undergraduate and graduate degrees. ABC traces its founding to J. Frank Norris, the controversial Independent Baptist minister.
Kaplan College, along with a branch of University of Phoenix is located in Arlington as well. The flagship campus of Ogle School (a cosmetology school) is located in Arlington.
Primary and secondary schools
Arlington's residents live in five independent school districts (or ISDs): Arlington ISD, Mansfield ISD, Grand Prairie ISD, Hurst-Euless-Bedford ISD, and Kennedale ISD. In Texas, school district boundaries do not always follow city and county boundaries because all aspects of school district government apparatus, including district boundaries, are separated from city and county governments. Not all city of Arlington residents are in the AISD, and not all AISD students are residents of Arlington. There are currently ten AISD high schools.[55]
Arlington has dozens of private and public charter schools not affiliated with any ISDs.[56][57]
Economy
Top employers
According to Arlingon's 2013 Comprehensive Annual Financial Report,[58] the top employers in the city are:
# Employer # of Employees
1 Texas Health Resources 8,252
2 Arlington Independent School District 8,000
3 University of Texas at Arlington 5,300
4 Six Flags Over Texas 3,800
5 The Parks at Arlington 3,500
6 General Motors Arlington Assembly 2,900
7 City of Arlington 2,315
8 JPMorgan Chase 1,965
9 Texas Rangers 1,881
10 GM Financial 1,591
Transportation
On July 2, 1902 the first Dallas/Fort-Worth "Interurban" electric trolley came to Arlington; this popular service ran between those three cities and points in between until Christmas Eve, 1934, providing easy transportation for both business and pleasure. The track ran through Arlington along what is now Abram Street.
On February 16, 2006, I-20 in Arlington was dedicated as Ronald Reagan Memorial Highway (signs are visible at mile markers 447 and 452).
Arlington Municipal Airport (GKY) is located entirely within Arlington and is a public use airport owned by the City of Arlington. It serves as a reliever airport for Dallas/Fort Worth International Airport and Dallas Love Field (though it lacks scheduled airline service) and is currently used for general aviation purposes. Several companies operate aircraft services on the airport property, including the Bell Helicopter division of Textron.
For many years, Arlington had the somewhat notorious distinction of being the largest city in the United States that was not served by a public transportation system.[59] Between 1980 and 2013, voters rejected three separate ballot proposals to bring public transportation to the city, though certain political and economic realities particular to North Texas made successful passage of those measures arguably more difficult in Arlington than in other parts of the state or country.[59][60] On August 19, 2013, following unanimous approval by the Arlington city council, the Metro Arlington Xpress (MAX) bus route began a two-year pilot program providing a two-stop weekday bus route between College Park Center (on the campus of The University of Texas at Arlington) and the Trinity Railway Express (TRE) CentrePort Station near DFW Airport; from this station riders may take the TRE to Fort Worth, Dallas and points in between, all of which are served by comprehensive public transit systems.[61] The MAX program was funded primarily by the City of Arlington and The University of Texas at Arlington, with cooperation and contributions from other regional transportation entities and municipalities, along with contributions from local businesses.[62] In July 2015, the Arlington city council voted to extend the MAX program for an additional year.[63] Under existing state finance laws, the voters of Arlington would have to approve any permanent funding for the MAX program.
Arlington does have four transit services targeting individual demographic groups: "Handitran" serves senior citizens and the disabled; Arlington hotels pay for a tourist-oriented shuttle-bus system for their guests; The University of Texas at Arlington runs a limited shuttle service for college students; and lastly Mission Arlington, an Arlington-run charity serving the severely indigent, has a bus service that circulates people needing social services or transportation to employment.
The city is served by two Interstate Highways, I-20, also known as Ronald Reagan Memorial Highway, and I-30, also named Tom Landry Memorial Highway. Other limited-access freeways include State Highway 360, which is named for the founder of Six Flags Over Texas, Angus G. Wynne, running along the eastern border, and U.S. Highway 287, which traverses the southwestern portion of the city. In most cases, the memorial names are not used in reference to these roadways.
The Union Pacific Railroad now owns and operates the original Texas and Pacific (later Missouri Pacific) transcontinental right-of-way and rail route though Arlington (parallel to which the Interurban originally ran); it offers no passenger stops in Arlington, its Arlington freight service is primarily to the local General Motors assembly plant, and most of its lengthy and numerous freight trains are merely passing through town to and from points far away.[64][65]