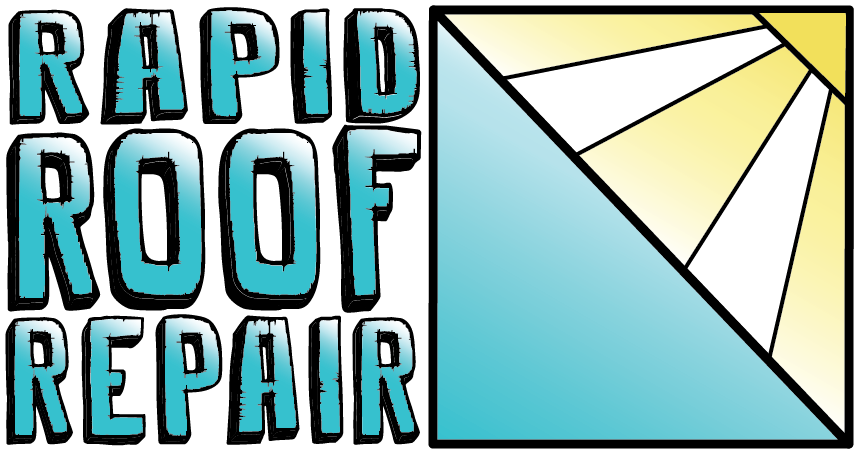 Rapid Roof Repair is a Veteran owned and operated roofing company offering a variety of roofing services to meet the growing needs of DFW
Roofing Contractors
Welcome to Rapid Roof Repair. We are locally owned, licensed and insured roofing company dedicated to providing roofing services to :
Servicing All Your Roof Repair and Replacement Needs
When you hire a local roofer, you want to make sure you are getting the real deal. This means excellent customer service, quality workmanship, and competitive prices. You will also want the comfort and peace of mind knowing that the roofing contractor you hire stands behind their work by offering warranties on all work performed.
Free Roofing Estimates — Call Now
Does your roof need repaired or replaced? Call us at (469) 685-1670 to schedule a free estimate and one of our managers will stop by your home or office to learn more about your project, give you some recommendations, and provide you with a free written estimate.
Roofing Contractor Information
No one plans on bad weather causing issues with their roof. If this happens to you though. It is nice to know that Rapid Roof Replacement Contractor is there to help. Some weather related roofing issues can be covered by homeowners insurance policies. Rapid Roof Replacement Contractor will work side by side with you and your insurance company during this trying time. Rapid Roof Replacement Contractor, is the roofing company that cares. Bad weather is not the only cause of roof damage and possible needed repairs. Over time the change in weather conditions from dry to wet and back to dry will cause normal wear and tear aging on your roof. Rapid Roof Replacement Contractor will let you know if the reason is due to poor weather conditions, normal wear and tear aging or if something else may have caused the need for roof repair or replacement. We have you covered … literally 🙂 Call Rapid Roof Replacement Contractor whether you are needing some minor roof repairs, your gutters cleaned, complete new roof and especially if it is an emergency. Residential or Commercial, Rapid Roof Replacement Contractor does it all. The only way to make sure everyone in Metroplex and surrounding areas are taken care of, is to do it all. There are many reason why Rapid Roof Replacement Contractor is just that. The best roofing contractor in Portland, Or. Here are some of the reasons. Coverage When Rapid Roof Replacement Contractor says. "Metroplex and surrounding areas" We mean it. If you don't see the city you live in below. Try us on. Bet you just missed it the list Price The business thought process of "the best has to be the most expensive" has always eluded us. Rapid Roof Replacement Contractor believes the best customer service, the best product delivered and at a competitive price if not the best price is how you should rate a company. With that being said. We often have one of the best prices out there. Online Quote With the age of the internet. Companies that are unable to process a basic quote over the internet are a little behind times. We are not saying they will do bad work. Just it may be a little inconvienant. Rapid Roof Replacement Contractor is trying to make it as easy on you as possible. Please fill out the free quote form and we will start the process of getting you a quote as soon as possible. Customer Service Providing a high level of customer service is highly important here at Rapid Roof Replacement Contractor. Every employee has been instructed to offer the best roofing service available while being Prompt, Professional, Polite and Courteous. If you feel this was not provided please contact us immediately. High Quality Material Rapid Roof Replacement Contractor is proud to offer you the highest quality materials for each and every job. While providing high quality material we make sure we have multiple options available. This will allow you to save money in maintenance cost in the long run and taking some worry off your shoulders. Service with a Smile Rapid Roof Replacement Contractor hopes every contact you had with an employee left you with a smile on your face.
Roofing Contractors in DFW
Installing and repairing your own roof is difficult and can often cause future problems to your home. Rapid Roof Repair, is backed by over  years of experience of roof installations and repairs of all sizes. You can trust us to give your home or business a roof that lasts and is done right the first time.
Importance of Your Home's Roof
A poor roof on your home leads to higher heating and cooling costs and other problems. That's why it's important to have a high-quality roof and to clean it regularly. We will help you save money on your energy bill and future re-roofing costs.
We work with all types of roofing materials to give you a quality roof at a competitive price. Contact us for your residential roof installation—you won't be disappointed when you do.
We Work with:
TPO Roofs
Composition Roofs (Asphalt Shingles)
Wood Shingles & Shakes
EPDM Roofs
PVC Roofs
Asphalt Roofs
Hot Tar Roofs
APP Roofs & More
 Common Installation Applications:
Built-up
Single-Ply
Cold-Applied
Torch-Applied
Re-Roofing Services
New Construction Services
Roof Ventilation Services
Skylight Installations & More
If your roof springs a leak, it's a problem you cannot wait to fix. Rapid Roof Repair is available for emergency roof repairs when you need them most. Call us at (469) 685-1670.
Repairs:
Flashing Repairs
Missing Shingle Replacements
Buckling Repairs
Blistering (Moisture Damage) Repairs
Repairs for Tree, Exposure, & High Wind Damage
Finding out that your roof needs to be replaced or repaired can be troubling for many homeowners. Dealing with insurance claims, talking to adjusters and making sure you get reimbursed for all covered damages is a daunting process. Many homeowners are simply unsure about how to file a claim, where the process can be problematic, what types of documentation they need, or what to expect.
To a home insurance company, the roof is the most important part of your house. It's the gateway to far greater damage claims once it's damaged. In more than 90 percent of hail or high-wind claims, there is a payout relative to the roof cover, according to the Insurance Institute for Business and Home Safety. Insurance companies review roofing claims very carefully and they expect you to provide proper documentation and other information in order to process your claim.
Find Out What Your Policy Covers
The easiest way to know what's covered or what's not, is to contact your insurance provider.
Some policies take the age of your roof into account at the time it is damaged. For example, if your roof is less than 10 years old, you may be covered for the full cost of repairing or replacing the damaged section of your roof at the time of the claim. If your roof is more than 10 years old, you may only be reimbursed for the depreciated value of the damaged roof. The depreciated value takes the aging and wearing of your roof into account, meaning its value has decreased prior to any damage occurring.
Some policies will only offer roof damage coverage up to the depreciated value, regardless of the age of your roof. Other policies will cover the full cost of repairing or replacing the damaged section of your roof at the time of the claim, regardless of the age of your roof. In most cases, your insurance company will send an inspector to your home to investigate and verify your claim. If the damage is determined to be from aging, wear and tear, or poor condition of your roof, it will typically be considered normal maintenance, and will not be covered under your policy.
Provide Documentation for Your Claim
To ease the experience of the claims process and to help you receive proper settlement for your loss, take a set of "before" photos of your roof and exterior property. Update the photos whenever you have maintenance or repairs done. After damage occurs, take a set of "after" photos. Document and record the damage as well as any estimates, invoices and bills you receive. Having all of this information on file will help ensure a smooth and hassle-free claims process.
When you call your insurance company, have a few things handy:
Policy number
Date of loss
Type of loss
Copy of your policy
Choose a Contractor with Insurance Expertise
Before you can get work done on your roof that will be covered by insurance, you will need to get an estimate from a professional roofing contractor.  In most cases, you can use the roofing company of your choice. Your roofing contractor should be able to help you navigate your way through the roof insurance claims process. Some roofing companies employ Certified Public Adjusters who will deal with your insurance company on your behalf. Look for contractors with extensive experience in providing roof estimates for insurance claims and helping clients navigate the process of getting their roof repair or replacement covered by their insurance company.
The most important thing to remember is that, if you suspect your roof has been damaged, you shouldn't wait to get it inspected by a roofer. Find out the extent of the damage as soon as possible. This will help expedite the process and also help you avoid further damages that might not be covered under your policy.
The Texas Department of Insurance recommends that your roofing contractor be present when your insurance adjustor arrives to inspect your home and roof. Insurance adjusters are often extremely busy after a major weather event, and may inadvertently miss or overlook an important aspect of your Claim