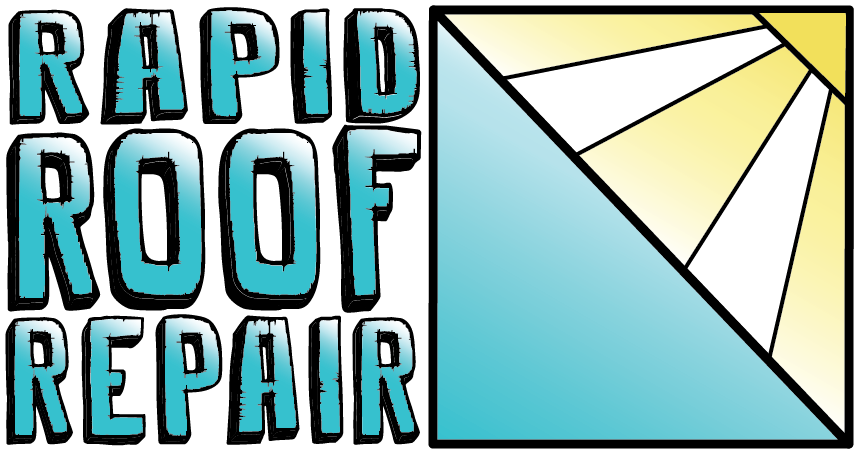 Rapid Roof Repair is a Veteran owned and operated roofing company offering a variety of roofing services to meet the growing needs of DFW
Make An Appointment Today! Call Us at (469) 712-5100
The
Rapid Roof Repair & Replacement

 Company
Need your leaking Roof Fixed? A leaky roof can cause considerable damage to your home if isn't fixed quickly. Call the experts at Rapid Roof Replacement and let us identify and fix any problems you are having before they lead to disaster.
Looking for a commercial roofing contractor? If you've been looking for the best industrial roofing contractors in the Dallas area, then look no further!
Is it time to have your roof replaced? Again We are licensed roofing contractors serving residential and commercial customers in the city for over 10 years.
Roofing Replacement Company McKinney Tx
The Rapid Roofing Contractors In McKinney Tx
Welcome to Rapid Roof Repair In McKinney, we are a locally owned, licensed and insured roofing professionals dedicated to providing McKinney, Plano & Frisco Area residents with quality work at an affordable price. We specialize in handling all of your roof repair needs.
Our McKinney Roofing Contractors assist area residents with free estimates, and emergency roof repair services. If you are on a budget, we provide quality roof repairs at an affordable price.
Our Rapid Roofing Services includes :
Roofing Repair & Replacement Contractors
Roofing Repair & Replacement Contractors In McKinney Texas
Selecting the right Roofing Contractor to work on your home is a big decision. You want to be sure that the Roofing Contractor you hire can do the work proposed, will take care of your home in the process, and will maintain an adequate level of attention to your project.
Here is a 10 point check list for you to consider:
Get additional estimates if you feel that you are not completely comfortable (it wont hurt our feelings)

Make your selection based on value versus cost. Saving a few hundred dollars to inadequately treat the problem will be more expensive in the long run.

Is the contractor licensed and registered?

Does the contractor have appropriate insurance to do business and to protect your interests.

Do you have a detailed proposal and scope of work? Be sure that the specifications of the equipment being proposed are outlined in detail.

What is covered by the manufacturer's warranty? What is covered by the contractor?

Make sure that the Allen Roofing Contractor will obtain all necessary permits and project inspections.

Verify the contractors references.

Make sure you have an understanding of the time table and projected completion date.

Do you know who your point of contact will be for the work?

Call us today! 

We will be happy to answer any of your questions!
Our Service Areas: Richardson , McKinney , Plano, and Allen
Insurance Claims
Hail, wind and storm damage are considered an insurance loss on your homeowner's policy. Most insurance companies will pay the entire cost, less your deductible, for replacing the roof if it is damaged. The claim is also considered a natural disaster and does not count against you for future rate increases. Rapid Roof Repair specializes in accident and weather related damage repair and replacement; including exterior roofing, gutters, siding, widows; and interior painting, sheetrock, ceiling texture, flooring, and carpet cleaning. We will help you deal with your insurance company and meet with your insurance adjuster if requested. Our involvement prevents you from getting stuck with a settlement that won't cover your costs, or even worse, getting denied. With Rapid Roof Repair you pay no out-of-pocket expense other than your insurance deductible. We agree to accept what your insurance company will pay for the claim, including your deductible, and ensure the highest quality repair or replacement.  You may also benefit from upgrades that we typically offer as signing incentives, such as upgrading the customer from 3-tab shingles to architectural shingles at no additional charge. Our company is also the most credentialed roofing contractors, and our employees are trained to the highest standards.
Our Process
First, we ask that you provide us with a copy of your insurance adjusters summary report so we can review the scope of work and check all measurements to ensure all damage is fairly evaluated and reported accurately
Second, we match our contract to the work specified in the insurance adjusters summary report, including any supplements that may need to be added if the insurance adjuster missed something.
Third, we fax the signed contract to the insurance company.
Fourth, if there is a mortgage on the home, the mortgage company's name will most likely be on the check along with yours. Most likely there will be several forms to be filled out and notarized.
Insurance Claims – FAQ
How do I know if I hail damage? My roof isn't leaking.
In a hailstorm, most hail that hits your roof and house may be too small to cause any damage. However, a percentage of the hail may be large or irregularly shaped, which can cause severe damage that may not be readily apparent and may not start to leaking for some time. It's best to have your roof inspected by a state licensed roofing contractor to determine if you need to file an insurance claim and have an insurance adjuster assess the total amount of damage incurred.
The insurance company withheld depreciation on my roof. Will I get that money?
Yes. Most all home owners policies cover full replacement value. The first check the insurance company gives you is the Actual Value (AV); what the roof is worth today with it's useful remaining life. The money that was withheld is call the depreciation, or technically, the Replacement Value (RV) and will be paid to you when the work is completed or most times upon the submission of a signed contract with a licensed contractor for the work specified in the insurance adjusters summary report.
Why did the insurance company withhold depreciation?
There are two reasons that the insurance companies hold some money back. The first reason is to make sure that you get the work done. Past experience has shown them that, if they give the customer all the money up front, many people end up spending it on something else. The second reason is that they wish to make sure that you pay your full deductible. The insurance companies reason that, if you are given all the money to begin with, many people would naturally try to find a contractor who would perform the job for the dollar amount in hand. By holding a retainage amount, they can adjust the amount of the final payout based on the roofing contractor's invoice, thus assuring that the customer does pay the deductible.
How can I avoid paying the deductible?
Legally, you can't. Of course, a roofer in collusion with a homeowner can submit falsified invoices. However, doing so is insurance fraud. Please don't ask us to do this.
On my paperwork, it looks like my insurance company has already deducted my deductible from the check they sent me?
When most people look at their insurance paperwork they are confused, because they think the insurance company deducted their deductible from the money the insurance company has sent them. However, the deductible is the amount that the homeowner is responsible for paying directly to the contractor. The insurance company subtracts the home owners deductible amount on the paperwork from the total amount the insurance company allows for the claim, since the homeowner will pay their deductible directly to the contractor. The balance after subtracting what the homeowner will pay directly to the contractor as a deductible, is the total amount the insurance company will actually pay for the claim.
The insurance is only paying for part of my roof, and my neighbor's insurance company paid for their entire roof; why is my insurance company only paying for part of my roof?
No two houses receive the same amount of damage in a storm. Your neighbor may have sustained extensive damage, and you may have received none. The insurance company will only pay for the actual damages incurred. If the entire roof was not damaged, unfortunately the insurance company cannot pay for the whole roof. However, if is it border line, it always helps to have your roofing contractor inspect the roof with your insurance adjuster to accurately assess all damage to the roof. Sometimes insurance adjusters may not be able to see all the damage if they're not able to walk on a step roof and photograph certain areas. Rapid Roof Repair ensures a helpful presence to look out for your best interest and assist the insurance adjuster if needed with damage assessment, photographs, and measurements.
Should I get several estimates?
It is always prudent to get more than one estimate. However, when insurance is paying for the work, the dollar amount of the estimate is not very important as long as it is equal to or less than the insurance company estimate. In all such cases, with Rapid Roof Repair, you will only be paying your deductible, so your cost with us will be what the insurance company pays, plus your deductible. Therefore, your decision should be based on going with the contractor that you feel most comfortable with and whom you feel will perform the best job.
What if your estimate is greater than the insurance company's estimate?
Usually this is because of something the insurance adjuster missed in the scope of work to be completed. We can almost always work something out with the insurance company. We will submit what is called a "supplement" with documentation in the form of pictures, measurements and paperwork. The insurance company will review the supplement and upon approval, send a check for the additional monies needed to make the repairs.
YOU'VE FOUND YOUR ROOFING CONTRACTOR!
Our longstanding work ethic and customer service has earned us the trust of homeowners, multi-family buildings, commercial properties and businesses alike throughout the Dallas/Ft Worth Metroplex.
Don't let fancy words trick you its very simple, weather its new construction or replacement, we bring the same level of excellence, craftsmanship and attention to detail. Our commitment to you is that our quality ensures that the right roof, and that the end result is a property protected against the relentless elements, virtually maintenance-free and aesthetically pleasing.
WHEN YOU HAVE ENOUGH EXPERIENCE, ITS AN
Extremely impressed with Rapid Roof Repair, all aspects of the work done and with the personnel that we dealt with. Wayne was great with explaining what the problem was and explaining what needed to be done. He also checked for any leaks to make sure the problem was taken care of before he left.
I was very impressed with the careful, detailed and skilled work Luke performed. He fixed some missing wood trim pieces and painted them to match, no extra charge. My roof was completely replaced in two days and it is beautiful!
Very professional operation, from the original price quotation to the final completion on the roof. They answered all our questions and kept us up-to-date as the work progressed. The roofing crew was friendly and showed up on time and completed the job within the time frame originally quoted.
WE CURRENTLY OFFER THE FOLLOWING SERVICES
Our project managers at Rapid Roof Replacement can complete your entire project and specialize in commercial roof repair and installation, as well as all types of residential roofing, including specialty roofing systems such as exotic metal, concrete and clay tile, and even slate.
INFO ABOUT MCKINNEY
For Further Reading about McKinney Tx, Visit the following links for more info about below (McKinney, TX – Official Website | Official Website." https://www.mckinneytexas.org/. Accessed 12 Mar. 2018.)(McKinney, Texas – Wikipedia." https://en.wikipedia.org/wiki/McKinney,_Texas. Accessed 12 Mar. 2018.)
History
On March 24, 1849, William Davis, who owned 3,000 acres (12 km2) where McKinney now stands, donated 120 acres (0.49 km2) for the townsite. Ten years later, McKinney incorporated, and in 1913, the town adopted the commission form of government.
Old Collin County Courthouse in Courthouse Square, 2016.
For the first 125 years of its history, McKinney served as the principal commercial center for the county. The county seat provided farmers with flour, corn, and cotton mills, cotton gins, a cotton compress, and a cottonseed oil mill, as well as banks, churches, schools, newspapers, and from the 1880s, an opera house. Businesses also came to include a textile mill, an ice company, a large dairy, and a garment-manufacturing company. The population grew from 35 in 1848 to 4,714 in 1912. By 1953, McKinney had a population of more than 10,000 and 355 businesses. The town continued to serve as an agribusiness center for the county until the late 1960s.
By 1970, McKinney was surpassed in size by Plano. McKinney experienced moderate population growth, from 15,193 in the 1970 census, to 21,283 in the 1990 census. By the mid-1980s, the town had become a commuter center for residents who worked in Plano and Dallas. In 1985, it had a population of just over 16,000 and supported 254 businesses. Since then, McKinney's rate of increase has been much more dramatic. In the 2000 census, McKinney had grown to 54,369 with 2,005 businesses and in the 2010 census the population had more than doubled to 131,117 residents.[9] The Census Bureau's most recent estimated population for McKinney (July 1, 2015) is 162,898.[9] The most recent population estimate, produced by the city as of January 1, 2017, is 168,358.[2]Both the city and the county were named for Collin McKinney, signer of the Texas Declaration of Independence, and a congressman for the Red River district of the Republic of Texas. He was the author of a bill establishing counties in the northern part of the state.[10]
Geography
McKinney is located in west-central Collin County at 33°11′50″N 96°38′23″W (33.197210°N 96.639751°W).[11]. Some of the popular places in McKinney are the Historic Downtown McKinney, Heard Natural Science Museum & Wildlife Sanctuary and Towne Lake Recreation Area.
McKinney's geographic neighbors are:
[show]
Places adjacent to McKinney, Texas
According to the United States Census Bureau, the city has a total area of 62.9 square miles (162.9 km2), of which 62.2 square miles (161.1 km2) is land and 0.7 square mile (1.7 km2), or 1.07%, is covered by water.[12]
Climate
McKinney
Climate chart (explanation)
J F M A M J J A S O N D
2.4
53
31
2.9
58
35
3.4
66
42
3.7
73
51
5.7
80
61
4.1
88
69
2.4
93
72
2.2
93
71
3.2
85
64
4.2
76
53
3.7
63
42
3.2
55
34
Average max. and min. temperatures in °F
Precipitation totals in inches
[show]Metric conversion
McKinney is considered part of the humid subtropical region.
On average, the warmest month is July.
The highest recorded temperature was 118 °F (48 °C) in 1936.
On average, the coolest month is January.
The lowest recorded temperature was −7 °F (−22 °C) in 1930.
The maximum average precipitation occurs in May.
It is also part of the Texas blackland prairies, which means it gets hot summers because it is in the Sun Belt. Humidity makes temperatures feel higher, and winters are mild and are usually rainy; snowstorms occasionally occur. Spring is the wettest part of the year, which brings winds from the Gulf Coast.
[hide]Climate data for McKinney, Texas
Month Jan Feb Mar Apr May Jun Jul Aug Sep Oct Nov Dec Year
Record high °F (°C) 87
(31) 95
(35) 97
(36) 100
(38) 105
(41) 108
(42) 112
(44) 118
(48) 110
(43) 99
(37) 93
(34) 89
(32) 118
(48)
Average high °F (°C) 52.5
(11.4) 58.1
(14.5) 65.6
(18.7) 73.3
(22.9) 80.2
(26.8) 87.7
(30.9) 92.7
(33.7) 92.6
(33.7) 85.4
(29.7) 75.7
(24.3) 63.2
(17.3) 54.8
(12.7) 73.5
(23.1)
Average low °F (°C) 31.1
(−0.5) 34.9
(1.6) 42.2
(5.7) 51.2
(10.7) 60.8
(16) 68.5
(20.3) 72.0
(22.2) 70.6
(21.4) 64.2
(17.9) 53.0
(11.7) 42.4
(5.8) 34.1
(1.2) 52.1
(11.2)
Record low °F (°C) −7
(−22) −5
(−21) 7
(−14) 25
(−4) 27
(−3) 44
(7) 50
(10) 53
(12) 39
(4) 15
(−9) 11
(−12) −4
(−20) −7
(−22)
Average precipitation inches (mm) 2.43
(61.7) 2.91
(73.9) 3.37
(85.6) 3.65
(92.7) 5.68
(144.3) 4.11
(104.4) 2.36
(59.9) 2.16
(54.9) 3.15
(80) 4.24
(107.7) 3.71
(94.2) 3.24
(82.3) 41.01
(1,041.6)
Average snowfall inches (cm) .8
(2) 1.0
(2.5) .1
(0.3) 0
(0) 0
(0) 0
(0) 0
(0) 0
(0) 0
(0) 0
(0) .2
(0.5) .2
(0.5) 2.3
(5.8)
Average precipitation days (≥ 0.01 in) 7.3 6.3 7.6 7.1 8.9 7.0 4.5 4.1 5.9 6.3 6.6 6.6 78.2
Average snowy days (≥ 0.1 in) .8 1.0 .1 0 0 0 0 0 0 0 .1 .2 2.2
Source #1: NOAA
Source #2: The Weather Channel
Demographics
Historical population
Census Pop. %±
1850 315 —
1870 503 —
1880 1,479 194.0%
1890 2,489 68.3%
1900 4,342 74.4%
1910 4,714 8.6%
1920 6,677 41.6%
1930 7,307 9.4%
1940 8,555 17.1%
1950 10,560 23.4%
1960 13,763 30.3%
1970 15,193 10.4%
1980 16,249 7.0%
1990 21,283 31.0%
2000 54,369 155.5%
2010 131,117 141.2%
Est. 2016 172,298 [13] 31.4%
[14]As of the 2010 census McKinney had a population of 131,117. The median age was 33. The racial composition of the population was 74.8% White, 10.5% Black, 0.7% Native American, 4.1% Asian, 0.1% Pacific Islander, and 3.1% reporting two or more races. About 18.6% of residents were Hispanic or Latino of any race.[15]Of the 28,186 households, 45.1% had children under the age of 18 living with them, 63.6% were married couples living together, 9.5% had a female householder with no husband present, and 23.2% were not families; 19.0% of all households were made up of individuals and 5.3% had someone living alone who was 65 years of age or older. The average household size was 2.89 and the average family size was 3.29.
In the city, the population was distributed as 30.9% under the age of 18, 9.3% from 18 to 24, 36.4% from 25 to 44, 16.5% from 45 to 64, and 6.8% who were 65 years of age or older. The median age was 31 years. For every 100 females, there were 102.4 males. For every 100 females age 18 and over, there were 99.4 males.
The median income for a household in the city was $63,366, and for a family was $72,133. Males had a median income of $50,663 versus $32,074 for females. The per capita income for the city was $28,185. About 4.9% of families and 8.5% of the population were below the poverty line, including 9.2% of those under age 18 and 7.9% of those age 65 or over.
Population growth and foreign-born population
Between 1970 and 1990, McKinney experienced moderate population growth, from 15,193 in the 1970 census, to 21,283 in the 1990 census. Since then, McKinney's rate of increase has been much more dramatic.[6] In the 2000 census, McKinney had grown to 54,369 and to 131,117 in the 2010 census.
As of the 2000 U.S. Census, 64% of the foreign-born residents of McKinney originated from Mexico. As of 2009, 70% of McKinney's total population born outside of the United States had arrived to the U.S. in the 1990s.[16] In May 2017, the US Census Bureau reported that McKinney City, Texas was the third fastest-growing city in the United States. It had a 5.9% growth rate between 2015 and 2016.[8]
Economy
According to the city's 2016 Annual Development Report,[17] the top 5 private employers in the city are:
# Employer # of Employees
1 Raytheon 2,607
2 Encore Wire Corporation 1,350
3 Torchmark Corporation 1,300
4 Medical Center of McKinney 970
5 Baylor Scott & White Medical Center at McKinney 688
Government
Map from 1876
Local government
The Comprehensive Annual Financial Report (2016) states that the city's various funds had $324.6 million in total revenues, $247.9 million in total expenditures, $1,360.8 million in total assets, $437.6 million in total liabilities, and $363.9 million in cash and investments.[18]The McKinney City Council has seven members. Two council members and the mayor are elected at large, and four council members are elected to single-member districts.
McKinney's City Manager serves under the direction of the City Council, and administers and coordinates the implementation of procedures, policies, and ordinances.[19]The city of McKinney is a voluntary member of the North Central Texas Council of Governments association, the purpose of which is to coordinate individual and collective local governments and facilitate regional solutions, eliminate unnecessary duplication, and enable joint decisions.
State government
McKinney is represented in the Texas Senate by Republican Van Taylor, District 8, and Republican Craig Estes, District 30. McKinney is also represented in the Texas House of Representatives by Republican Scott Sanford, District 70.
Federal government
At the federal level, the two U.S. senators from Texas are Republicans John Cornyn and Ted Cruz. McKinney is part of Texas's U.S. Congressional 3rd District, which is currently represented by Republican Sam Johnson.
Police department
The McKinney Police Department is the primary municipal law enforcement agency that serves the city. Chief Greg Conley is the head of the department and for the fiscal year of 2016–2017 there was an authorized total of 201 sworn peace officers and 59 non-sworn civilian positions.[20] The department was awarded national accredited status from the Commission on Accreditation for Law Enforcement Agencies (CALEA)[21] and is also a Texas Police Chief's Association Foundation (TPCAF) Recognized Agency,[22] making it only the third agency in Texas to receive both state and national accreditation.[20] Notable recent incidents in the history of the department include the high-profile investigation of a 2004 quadruple homicide that claimed the lives of two adults and two high school football players,[23] a 2010 attack on the police department headquarters by a gunman who fired over 100 rifle rounds at the building and employees after attempting to detonate a truck and trailer full of explosives,[24] and protests and media attention in 2015 after a video was released showing an officer pinning a girl at a pool party in McKinney to the ground with his knees.[25] The department has lost three officers in the line of duty; City Marshal Samuel Burks in 1902,[26] Officer Marion Taylor in 1938,[27] and Officer Milligan Burk in 1970.[28]
Education
Colleges
McKinney is the home of the Central Park Campus of Collin College near the city's center at US 75 and US 380, which opened in 1985 as the initial campus for the community college district.[29] The Collin Higher Education Center campus of Collin College opened in southern McKinney in 2010 and offers select bachelors, masters, and doctoral degree programs in partnership with Texas A&M University-Commerce, Texas Woman's University, The University of Texas at Dallas, and the University of North Texas.[30]
Public school districts
Two-thirds of McKinney residents are within the McKinney Independent School District, however the remaining one-third of the city's residents are part of Frisco Independent School District, Prosper Independent School District, Allen Independent School District, Melissa Independent School District, Lovejoy Independent School District, or Celina Independent School District.[31]Five of the seven school districts serving the city placed in the top 5% in the Niche 2018 Best School Districts in America rankings; Allen ISD ranked #33 nationally, Frisco ISD ranked #60, Prosper ISD ranked #73, Lovejoy ISD ranked #78, and McKinney ISD ranked #268.[32]
Public high schools
McKinney Boyd High School
For high school, the two thirds of the city's students who are in McKinney ISD attend McKinney High School, McKinney North High School, McKinney Boyd High School, or Serenity High School. The remaining one third of McKinney students attend Liberty High School, Independence High School, Heritage High School, Prosper High School, Allen High School, Melissa High School, Lovejoy High School, or Celina High School.
In the 2017 U.S. News & World Report High School Rankings, Lovejoy High School ranked #49 in Texas rankings and #283 in National rankings; McKinney North High School ranked #76 and #627, respectively, McKinney Boyd High School ranked #85 and #722, respectively, Frisco Liberty High School ranked #92 and #770, respectively, Prosper High School ranked #124 and #1100, respectively, and Allen High School ranked #130 and #1228, respectively. [33]
Public charter schools
Imagine International Academy of North Texas is a no-tuition open-enrollment public charter school for grades K–12. It is located in McKinney and is open to students within any school district that serves McKinney residents. It is state-funded, independently run, and not part of any school district.[34]
Private schools
There are two private schools in the city that serve all grades from K–12; McKinney Christian Academy and Cornerstone Christian Academy.
Media
See also: List of newspapers in Texas, List of radio stations in Texas, and List of television stations in Texas
The McKinney Courier-Gazette is a daily newspaper published in McKinney, Texas, covering Collin County.[35] It is owned by American Community Newspapers.
The newspaper has a daily circulation of 4,400 and a Sunday circulation of 26,400.[36]
Infrastructure
Transportation
McKinney is served by two U.S. Highways: US 75 and US 380. The city is also bordered by the Sam Rayburn Tollway, a toll road administered by the North Texas Tollway Authority that runs to Dallas/Fort Worth International Airport.
McKinney currently has no public transit after financial troubles caused Texoma Area Paratransit System (TAPS) to stop offering contracted service in the city in 2015,[37] although as of late 2016 the city is in the process of pursuing a designation as an Urban Transit District to allow them to directly receive state and federal funds to re-establish some form of public transit.[38]The far southwestern corner of McKinney, in the large Craig Ranch development, has a trolley bus operated for the use of residents that serves the development and some shopping centers in the surrounding area.
McKinney National Airport and Aero Country Airport are also located in McKinney and provide private and business air services.
Major highways
US 75
US 380
SH 5
SH 121
About McKinney
About McKinney, Texas
The elements that made McKinney unique from its beginnings are the same that continue to attract residents, visitors and businesses to our community today. Beautiful tree-lined streets, diverse residential neighborhoods, outstanding educational opportunities, a robust business environment, a charming historic downtown and a strong sense of community make McKinney truly stand out. The city's Unique by nature brand is more than a tagline, it embodies the community's willingness to work together to make McKinney a great place to be. As one of the fastest-growing cities in the nation, residents, businesses and visitors show that they strongly embrace the community's vision and strong overall quality of life.
Just 30 miles north of downtown Dallas, McKinney is a picturesque city with a small-town feel that is quite different from the Metroplex's urban sprawl. Our friendly charm, green spaces and comfortable pace belie the fact that McKinney, with a population of 180,000, is one of the fastest-growing cities in America.
A Stand-Out Community
The nation continues to recognize McKinney as a stand-out community. Money Magazine ranked McKinney the #1 Best Place to Live in America in 2014. Factors considered included employment, schools, crime and safety, as well as overall quality of life aspects including a feeling of community pride. This adds to the accolades the city has already received.
Year-round outdoor activities
McKinney National Airport – good for business and the community
Safe neighborhoods
Fitness and recreation activities through Parks and Recreation – The Apex Centre opened in 2017
Abundant hike and bike trails
Family-focused activities
Embracing history and offering community solutions for today
Abundant dining options
Unique shopping on the square
Growing beautifully
Festivals throughout the year
Places to enjoy friends and fun times
Open spaces for today and tomorrow
1
2
3
4
5
6
7
8
9
10
11
12
13
While many factors combine to make McKinney a truly special place in America, it is the people in McKinney who bring these vibrant qualities to life. That community spirit is evident in a friendly, safe and inviting city that holds strong ties to its roots and history while enjoying rapid economic development and continually adding new amenities that compliment and expand our unique quality of life.
This is McKinney, Texas, and we are Unique by nature.